Army VSHORADS contest nears end
By SP's Special Correspondent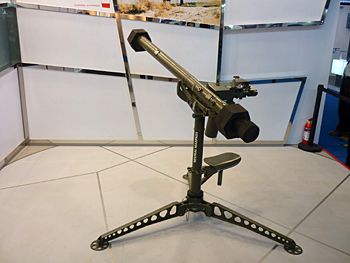 March 07, 2015: With systems trials of sighting systems and sensors for the VSHORADS programme complete recently in Bengaluru and Dehradun, the path is presumably clear for the commercial phase of the massive acquisition programme. The $6-billion Indian Army very short range air defence system (VSHORADS) competition, which looks to contract nearly 1,000 launcher systems and over 6,000 missiles. The big-ticket bid is a three-way fight between the French MBDA Mistral, Sweden's Saab RBS 70 NG and Russia's KBM new generation Igla-S. Field evaluation trials of all three VSHORADS platforms were completed in Rajasthan (hot weather trials), Visakhapatnam (coastal environmental trials) and Ladakh (high altitude, cold weather trials) since 2012 and ending early last year. The Army is looking for a system that can be deployed in multiple configurations including man-portable, fitted on a twin-launcher, based on a high-mobility vehicle, ship-based and submarine based. The weapon systems fielded have so far demonstrated several capabilities during trials, including multiple target detection and tracking by day and night, providing target acquisition to the munition, engagement of aerial targets, etc. The VSHORADS programme is seen as a crucial element of the tactical air defence upgrade effort by the Indian Army.