Boeing Extends Validity On Chinook, Apache Bids
By SP's Special Correspondent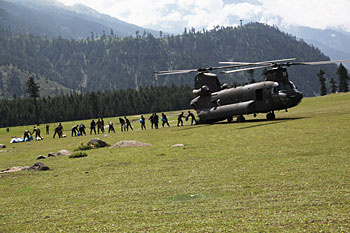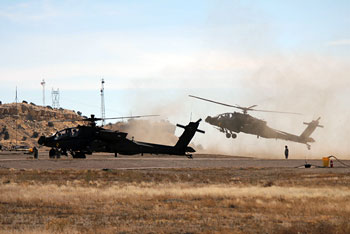 April 17, 2015: Boeing Defense has extended the validity of its commercial bids on expected deals for 22 AH-64E Apache and 15 CH-47F Chinook helicopters till June 30, the latest in a long string of extensions requested by the government as it attempts to conclude a deal. Boeing had recently signalled that it would not be able to endlessly maintain its commercial bid without affecting price escalations. Indications are that the government has been apprised that these are priority procurements that need to be concluded quickly in order not to pay a higher price as a result of bureaucratic delays. The final contracts are likely to be government to government contracts with attendant offset requirements. Both deals also have follow on options for additional airframes. The Indian Air Force has especially expressed an urgent need for the heavy vertical lift capability, given that its Mi-26 choppers are literally on their last legs, with only two currently operational, and stretched to their logistical limits. The conclusion of both deals will be the latest in a steady unbroken stream of deals awarded to US firms. For Boeing, the twin deals come after a retinue of successes, including P-8I, C-17 and Harpoon missiles for Indian Jaguars and submarines.