DRDO Reminds Govt About Snow Studies Aircraft Requirement
By SP's Special Correspondent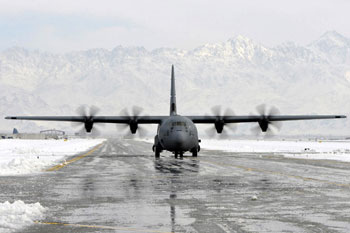 January 11, 2016: The DRDO has applied afresh to the government for an urgent requirement of a specialised aircraft to undertake survey missions and data gathering in high altitude snowed out areas. Structured under the DRDO, the Chandigarh-based laboratory has expressed a requirement for one custom-fitted platform capable of undertaking and supporting ongoing and future research central to avalanche and snow studies. The tender requires interested contractors to identify a certified aircraft platform and deliver it fully fitted with specified equipment or capabilities under a stipulated timeframe. SASE is looking for an aircraft with twin engines and a minimum range of 2,000-km, capable of high altitude airfield performance and at least five hours time on station. The laboratory has stipulated that it requires the aircraft to have three sensor stations on board to man customer supplied equipment that includes an aerial LiDAR (Light-Radar) system and aerial large format photographic camera system, both from Switzerland's Leica Geosystems AG and and aerial hyperspectral sensor system from Canadian firm ITRES Research Ltd. It is learnt that the DRDO hopes to operate the aircraft from both the Chandigarh air force station as well as the Hindon air force station near Delhi (where the C-130J and C-17 squadrons are located). Several firms have evinced interest and are in preliminary discussions already with the DRDO, though the procurement hasn't been accorded high priority given the DRDO's other high-lead time requirements.
Photo Credit: US DOD