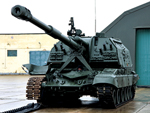 Guncertainty!
If there's one word that typifies everything that could be wrong about the defence modernisation process in India, few would argue that it's 'artillery'. At Defexpo 2012, cautious optimism had replaced cynicism following...
Read More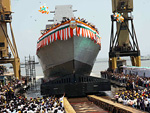 World Waits For 2 New Frontline Indian Warships
The world is waiting and watching closely. After delays, come March-April, the Indian Navy will induct two deeply anticipated surface combatants, both carrying on their decks a world of expectation and indigenous toil.
Read More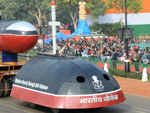 Indian Boomer in Service This Year?
India's home-built nuclear-powered ballistic missile submarine Arihant is all set to enter service with the Indian Navy by the end of this year, DRDO chief Dr Avinash Chander said on Day 2 of Defexpo.
Read More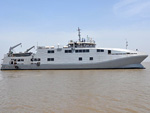 For Indian Navy, No Place Like Home
The arrival of INS Vikramaditya in January has ushered in a special new era for the Indian Navy. Not in 16 years has it been in a position to deploy two aircraft carriers.
Read More
Indo-Israeli LR-SAM Naval Test This Year
Delayed by over four years, but this one is truly better late than never. In what will be a significant boost to the Indian Navy's quest for a credible air defence system deployable on its frontline vessels and aircraft carriers...
Read More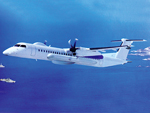 Coast Guard Sea Hunter Aircraft Bid to Kick Off
Apart from the Indian Navy's medium range maritime reconnaissance (MRMR) competition, the Indian Coast Guard (ICG) is officially looking for nine multi-mission maritime aircraft (six initially, with options for three more).
Read More