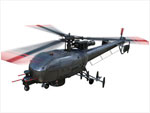 Breaking News:
DRDO weighs unmanned rotorcraft development
Despite deep interest in unmanned rotorcraft for several different kinds of operations—from maritime operations off a ship's deck to urban...
Read More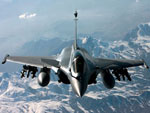 Defence Budget cuts could impact modernisation?
The nominal hike of just five per cent in the Indian defence budget to Rs. 2,03,672 crore brings the country's defence budget to its lowest percentage of GDP in the last three decades...
Read More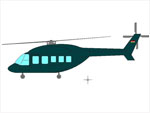 IMRH parameters to be frozen by 2014
HAL has its hands full, as a result of which the all-important Indian Mult-irole Helicopter (IMRH) programme has taken a back-seat. However, with conceptual development between HAL and...
Read More
Imperial Eagle MAV ready for user trials
The Aeronautical Development Establishment (ADE) has unveiled the hand-launched fixed-wing mini UAV Imperial Eagle, and invited potential users to give the platform a test.
Read More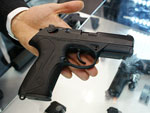 Beretta PX4 and ARX-160 on offer to Indian Army
The legendary Beretta of Italy is expanding its presence in the Indian market in a big way, and demonstrated this with a sizeable presence at the recent Aero India show in Bangalore.
Read More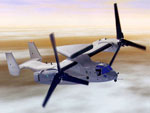 Indian interest in V-22 Osprey intensifies
The Indian armed forces appear ready to consider the Bell-Boeing V-22 Osprey as a possible future platform. What began as a preliminary interest in the world's only operational tilt-rotor aircraft...
Read More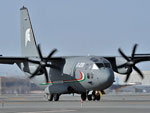 The Rs 12,000 crore Avro replacement programme will be a 2-horse race?
Waiting in the wings for an urgent replacement are the IAF's vintage HS-748 Avro transports, built under license by HAL's transport...
Read More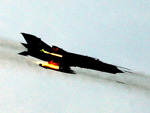 Iron Fist 2013
Among a sombre national mood following the twin blasts in Hyderabad that killed 16 people, the Indian Government put on display the country's might over Pokhran in a fire power demonstration designated 'Iron Fist'.
Read More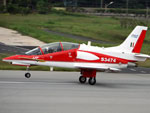 Delayed IJT irks Air Force
A storm may be brewing over HAL's intermediate jet trainer, with the IAF and HAL in stark divergence over the state of the troubled programme. The HJT-36 Sitara is to achieve initial operational clearance (IOC)...
Read More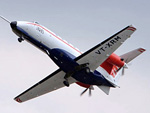 After 4 year lull, Saras to fly again
After the tragic crash of its second prototype in March 2009, in which the three-member IAF test crew was killed, the NAL Saras light transport aircraft, is expected to take to the air again this month.
Read More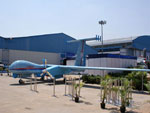 Rustom-H first flight in 11 months
With the Rustom-1 firmly in flight test towards proving itself as a tactical surveillance drone, the higher performance Rustom-H long-endurance surveillance platform is now close to being ready for a first flight.
Read More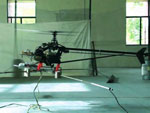 IIT's Unmanned Mini-Copter Matures
IIT Kanpur has long been a institution of excellence when it comes to aerospace engineering. The institute's facilities and faculty are involved in several programmes of national importance—from aircraft to missile...
Read More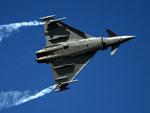 Eurofighter fights to re-enter MMRCA competition
While respecting the Indian Government's decision to eliminate the Typhoon and progress negotiations with Dassault Aviation for the Rafale, the Eurofighter consortium is staying on the sidelines prepared...
Read More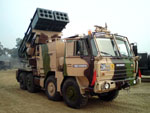 Pinaka MBRL test-fired
An advanced version of the operational Pinaka multi-barrel rocket launcher system (MBRLS) has been tested a number of times over the last few weeks on the country's east coast ranges.
Read More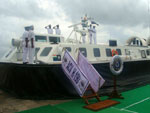 Fourth UK-built Hovercraft joins Indian Coast Guard
H-190, the fourth dozen air cushion vehicles (ACVs) or hovercraft designed and built by UK's Griffon Hoverwork Limited (GHL), has joined service with the Indian Coast Guard, and was commissioned...
Read More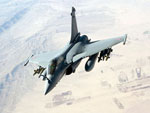 HAL flags MMRCA tech transfer challenges
It has always been known that the MMRCA would provide one of the most complex technology transfers in Indian defence contracting history in terms of the scope of transfer and what the vendor is required to provide.
Read More
Astra test-firing from Su-30MKI this year
2013 has been christened 'Astra Year' by DRDO in light of expectations that the Astra beyond visual range air-to-air missile will finally see a flight test firing from an IAF aircraft.
Read More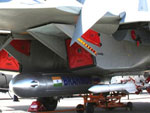 BrahMos-A final integration this year
After years in integration, the BrahMos-A air-launched version, will complete integration with an IAF Su-30MKI this year in time for a first test-firing by December 2013 or early 2014.
Read More
IAF Su-30MKIs in trouble?
The Iron Fist fire power demonstration over the Thar Desert last month has spelt bad news for the Su-30MKI. Things started off on a bad note on February 19 when a Su-30MKI crashed during a night bombing and...
Read More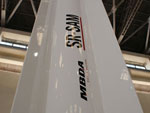 Finally, Indo-French SR-SAM programme takes off
After years in discussions, the Indo-French 'Maitri' short-range surface-to-air missile (SR-SAM) programme is ready to be concluded. During the recent visit of French President Francois Hollande...
Read More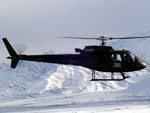 Light Copter Buy Delayed?
One of India's most crucial purchases—197 reconnaissance and surveillance helicopters (RSH)—for the Army and IAF is likely to be delayed indefinitely according to reports.
Read More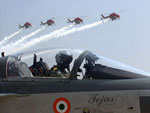 Critical Review of LCA Tejas
The LCA Tejas showed off some of its operational prowess at the recent Iron Fist fire power demonstration over the Thar Desert—the platform was fielded after the IAF expressed keenness in seeing the aircraft perform...
Read More
In a first, Army orders 20 Cheetal copters
After years of diffidence, the Indian Army has ordered 20 Cheetal helicopters from HAL in a deal worth Rs. 418 crore. The choppers will be delivered over the next four years. "HAL will also provide training to the pilots and...
Read More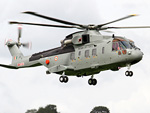 Committee to supervise VVIP copter probe
A 30-member committee comprising members of the two houses of Indian Parliament will look into the AgustaWestland AW101 VVIP helicopter deal, even as the CBI begins a full-fledged investigation into the acquisition...
Read More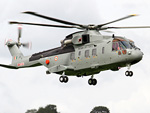 AgustaWestland fall-out over other deals?
The VVIP helicopter controversy could impact or delay other ongoing acquisition programmes of the Indian armed forces, already nervous by the potential repercussions. It so happens that the Indian Navy...
Read More