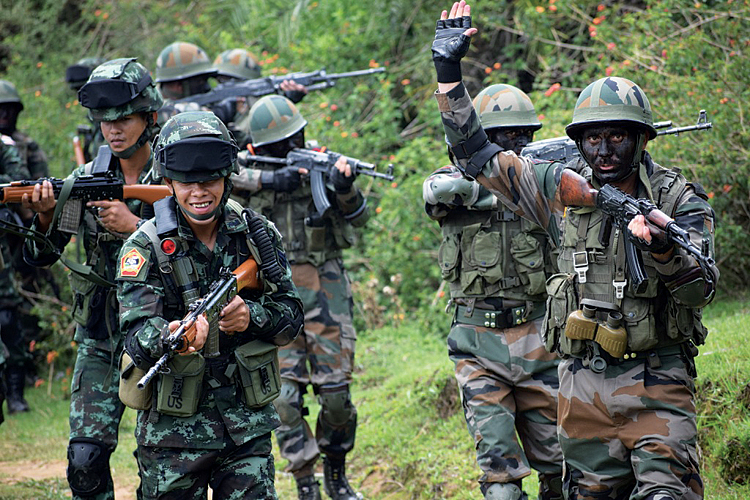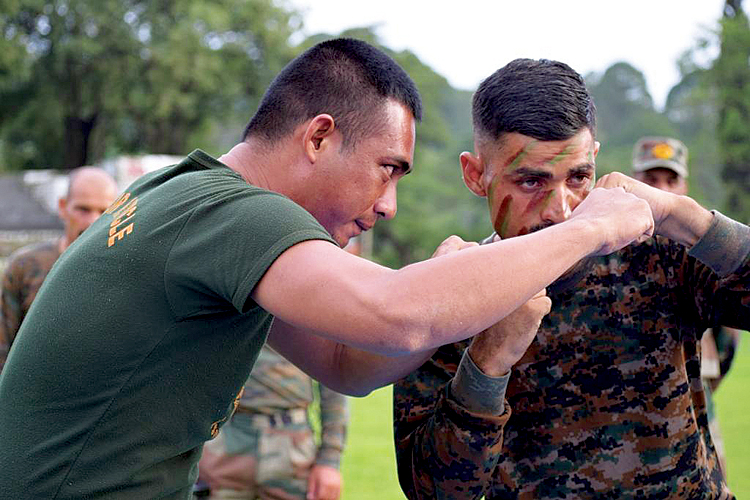 Indo-Thailand relations are multifaceted and founded on historical linkages. Both countries have a history of extensive cooperation. Taking it forward, Armies of India and Thailand have been conducting the yearly Joint Training Exercise named Ex Maitree. This year the Exercise is being conducted from July 3 to 17, 2017, at Bakloh, Himachal Pradesh.
Approximately 50 troops from Royal Thailand Army and an equal number of Indian soldiers from the Northern Command will participate in the exercise. The aim of the exercise is to build and promote bilateral Army-to-Army relations and enhance interoperability between the two armies.
The two week long exercise is scheduled to be conducted in multiple modules in order to achieve complete integration between the two contingents at every stage. As part of the exercise the two Armies will jointly plan and execute a series of well developed drills for neutralisation of likely threats that may be encountered in counter terrorism environment. Conduct of Ex Maitree 2017 would go a long way in enhancing defence cooperation between the two countries.
The contingent from the Royal Thailand Army landed at Gaggal Airport on July 2, 2017. The exercise is designated to enhance multiple evel cooperation between the two armies and improving understanding of each other's tactical drills and actions for countering insurgency and counter terrorism.
Maintenance of enhanced military to military contact will be mutually beneficial. Maitree series of bilateral exercises have been one of the major defence cooperation initiatives between India and Thailand.
So far, since the start of the Exercises, they have held display of unarmed combat, and modus operandi of establishing mobile check posts, to neutralize the terrorists escaping in a vehicle. After the above demonstrations, troops from both the armies rehearsed the drills jointly and shared each other's minor tactical drills. In addition, the Royal Thailand Army troops were also familiarized with the handling of INSAS Rifle before commencing the live firing which is scheduled to be organised in the coming days of the exercise. On July 4, 2017, in the evening evening, troops from Royal Thailand Army enjoyed learning Cricket from their Indian counterparts.