Lockheed Martin explains to SP's why and how the fifth generation fighter F-35 is a highly affordable aircraft
SP's : The price of F-35 has been an issue of debate. What is the list price of F-35? The usual perception has been the price is close to about US$125 million.
Dave Scott (Scott): The F-35 is built in three versions. The conventional take-off and landing (CTOL) version is the version that will likely have the broadest international appeal. The CTOL F-35 projected to have an average unit recurring flyaway price of US$65M in 2010 dollars. It is important to note that this price includes all the sensors, the electronic warfare system, and weapons launching equipment that must be purchased separately for current generation fighters.
SP's : Can we have a little background as to how the price is considerably cheaper than US$100 million?
Scott: The F-35 is designed to provide 5th Generation capabilities in a highly affordable aircraft allowing the U.S. Air Force, U.S. Navy, U.S. Marine Corps and eight partner nations to cost-effectively recapitalize their aging fighter fleets. All three F-35 variants have a high degree of commonality enabling the aircraft to be built on a single production line, with common parts and at a high production rate providing affordable 5th Generation capabilities.
SP's : How is the international partnership progressing for this 5th generation fighter programme?
Scott: The F-35 international partnership remains strong and is a model for international co-development and cooperative production. Nearly ten years ago eight nations joined together with the USAF, USN, and USMC to co-develop the F-35. Today those eight nations -- United Kingdom, Netherlands, Italy, Norway, Australia, Canada, and Denmark – all remain committed partners in the development program and all intend to acquire and operate the F-35. To date initial F-35 production aircraft orders have been received from the UK, Netherlands, Italy and Australia. In addition to the eight partner nations, Israel has placed the first Foreign Military Sale (FMS) aircraft order, and Singapore and Spain are receiving F-35 information from the U.S. Government.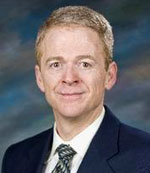 Dave Scott is Director, F-35 International Business Development with responsibility for securing international orders for F-35 products and services. He assists international countries in developing their fighter aircraft requirements and provides information concerning the capabilities and value of the F-35. His responsibilities include both F-35 partner nations and Foreign Military Sales (FMS) nations. He also works closely with the U.S. Government to ensure the required coordination between international and domestic governments.
Previously, Scott was the F-22 Business Development lead responsible for developing F-22 new production, modernization and sustainment business opportunities. Prior to this assignment he was the Director of Market Development for Asia Pacific, responsible for developing markets for all Lockheed Martin aircraft products. He worked extensively in Australia, South Korea, Singapore, Japan and Thailand developing sales for the F-16, C-130J, F-35 and other Lockheed Martin aircraft programs.
He joined the legacy Lockheed Martin Company, General Dynamics/Fort Worth as an avionics engineer and has since held positions of increasing responsibility in Engineering, Advanced Programs and Business Development.
Scott graduated from Ohio State University in 1981 with a B.S. in Electrical Engineering and from Southern Methodist University in 1986 with a M.S. in Electrical Engineering.
He and his family reside in Texas.