Following the footsteps of the Singapore Defence Minister Ng Eng Hen, the visiting Chief of Staff of the US Air Force General David L Goldfein, on February 3, flew a sortie in Light Combat Aircraft (LCA) Tejas at the Air Force station Jodhpur.
This is the first time when any foreign air chief has flown this aircraft. Gen Goldfein is on an official visit to India. Upon his arrival on February 1, he and his Indian counterpart Chief of Air Staff B S Dhanoa discussed the issues of mutual interest.
US Air Force in a tweet, quoting Gen Goldfein, said, "One of the things our adversaries don't have is (our) alliances and partnerships and that is an asymmetric advantage for us all."
After his ceremonial welcome, Goldfein in a tweet had said, "Grateful for the welcome reception from IAF. We look forward to deepening the relationship between our two air forces."
On January 2, he met the Indian aircrew of the US made Boeing C-17 heavy lift aircraft.
"Had many great meetings with our IAF partners to deepen the relationship between our two air forces. The IAF operates the second largest C-17 fleet in the world and continues to mature their fleet," he said after meeting the crew.
"We take pride in having helped IAF strengthen their air mobility capabilities provided by their C-17 and C-130J fleets," he added.
In November last year, Defence Minister of Singapore Ng Eng Hen had also taken it to skies at Kalaikunda airbase in West Bengal and called it a "really smooth" aircraft.
Hindustan Aeronautics Limited manufactured LCA is India's first home made Indian fighter to get inducted in IAF. As of now IAF is expected induct 120 of these aircrafts.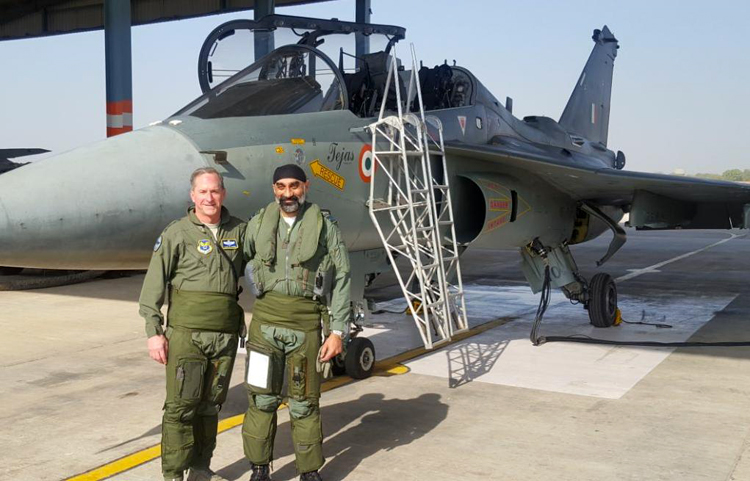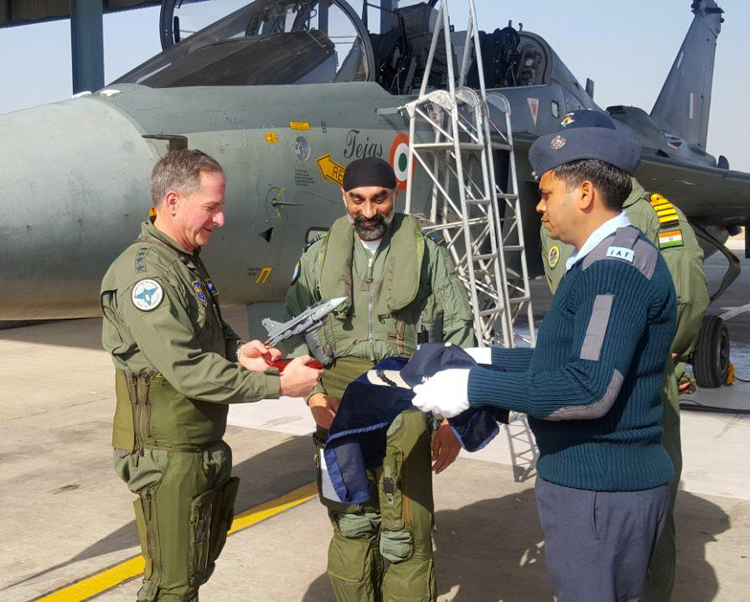 General David L Goldfein, Chief of Staff of the US Air Force,is on an official visit to India. He flew a sortie in 'Made in India' LCA Tejas aircraft at Air Force station Jodhpur today