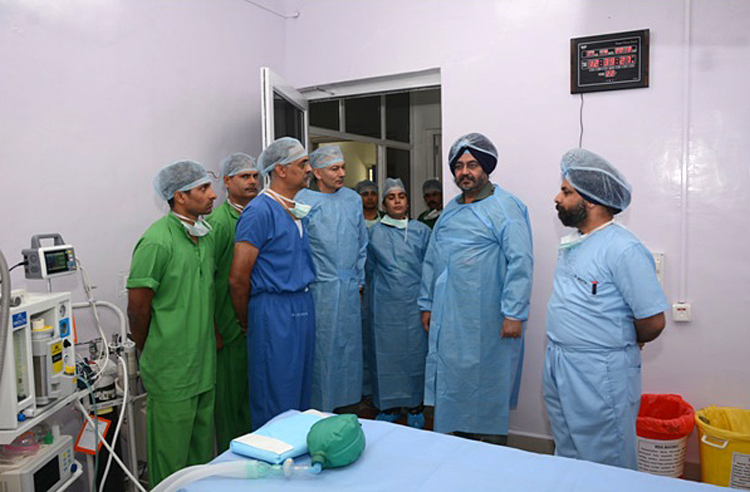 During the Exercise GaganShakti-18, the IAF has formalised the concept of a Forward Surgical Centre (FSC).A Forward Surgical Centre is set up at a remote forward location in the IAF with the aim of enhancing the medical capabilities at a forward base which is located away from a service hospital. The establishment of FSC at a forward base enables immediate life and limb saving surgery and stabilization of the patient. Evacuation rear-ward to a higher surgical centre could then be undertaken at an opportune time during operations.
Air Force Station Naliya is the first AF Station where an FSC has been operationalised, using existing men and material of the IAF. Air Chief Marshal BS Dhanoa PVSM AVSM YSM VM ADC Chief of the Air Staff visited the FSC at Naliya and he was impressed with the set up. It has a dedicated surgical team, equipped to undertake 6-8 surgeries a day. FSCs are also being established at Phalodi and Sirsa.
The availability of FSCs at remote forward AF bases would be a major boost to the morale of not only the air warriors in the IAF, but also for soldiers in the Army who face the brunt of enemy forces.