Su-30MKI fighters, C-130J Super Hercules aircraft launched in massive search operation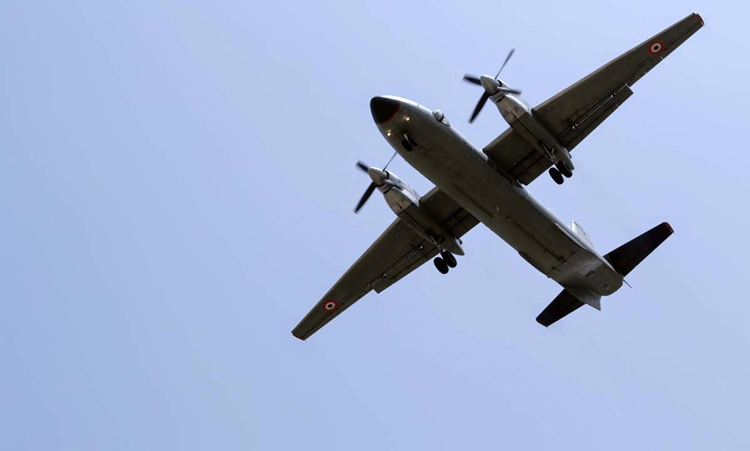 The missing AN-32 took off from the Jorhat airbase in Assam at 12:25 pm on June 3, and ground control lost contact with the aircraft after 1 pm
An Indian Air Force (IAF) AN-32 transport aircraft with 13 personnel on board is missing after take-off from the Jorhat airbase in Assam on June 3.
The IAF is learnt to have launched Sukhoi-30MKI fighters, C-130J Super Hercules special missions aircraft and Mi-17 helicopters in a massive search operation for the missing aircraft, which took off with eight crew and five passengers on board.
A highly-placed official in the Ministry of Defence disclosed that the aircraft got airborne from Jorhat at 12:25 pm for the Mechuka advance landing ground (ALG) - a makeshift forward airstrip close to the boundary with China in the West Siang district of Arunachal Pradesh. There's been no contact with the aircraft after 1 pm.
Rajnath Singh, the new Defence Minister, is monitoring the effort to locate the aircraft. In a Tweet, he stated that Vice-Chief of Air Staff Air Marshal RKS Bhadauria had apprised him of the situation, and the steps being taken by the IAF to locate the missing aircraft. "I pray for the safety of all passengers on board," he stated.
The AN-32 is the workhorse of the IAF's transport fleet. Over a 100 Russian-origin AN-32s are flown by the IAF.
Incidentally, an IAF AN-32 crashed on the same route 10 years ago, killing all 13 persons on board. This aircraft crashed into a mountain in poor visibility conditions after take-off from the Machuka ALG on June 9, 2009. This aircraft was on its way back to Jorhat.
While the AN-32 is regarded as sturdy and reliable, another aircraft from this fleet went missing while flying from Chennai to Port Blair over the Bay of Bengal on July 22, 2016. There were 29 persons on board. The disappearance of this aircraft is one of the big mysteries of aviation.