BAE Systems today signed partnership for Chevening Scholarship programme for 2018 with the British High Commission of Malaysia at the DSA 2018.
The British High Commissioner for Malaysia, Her Excellency Vicki Treadell CMG MVO,will be joined by Alan Garwood, Group Business Development Director, BAE Systems and John Brosnan, Manging Director, Southeast Asia, BAE Systems and Andy Lavin, BAE Systems International Sales Director for Typhoon to mark the partnership.
Having sponsored over 50 Malaysian post graduate students since 2012 and invested 5mn Ringgit till date, BAE Systems remains one of the largest contributors to the Chevening Programme in Malaysia and this renewal will ensure that more young Malaysians can benefit from this programme in the future.
The company's support for the Chevening Scholarship programme saw the scholars being given the opportunity to tour the Hawk and Typhoon aircraft production lines earlier this year in North West England. The Royal Malaysian Air Force has a fleet of Hawk and is currently evaluating the Typhoon multi role aircraft as the next jet fighter for the air force.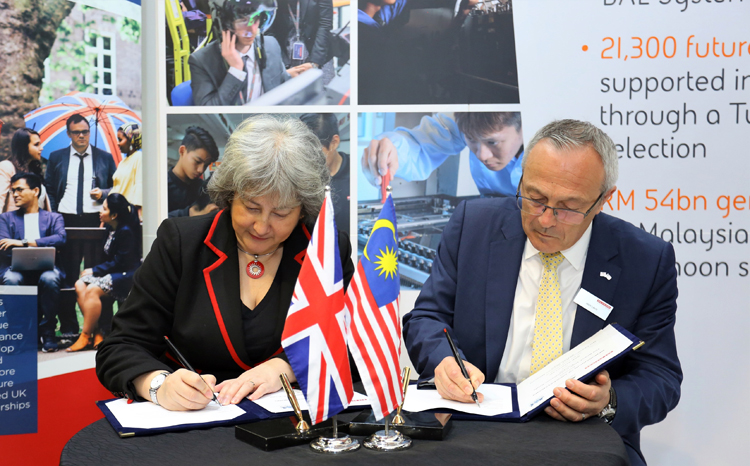 Seated on left - The British High Commissioner for Malaysia, Her Excellency Vicki Treadell CMG MVO with Andy Lavin, BAE Systems International Sales Director for Typhoon to mark the partnership for Chevening Scholarship 2018at DSA in Malaysia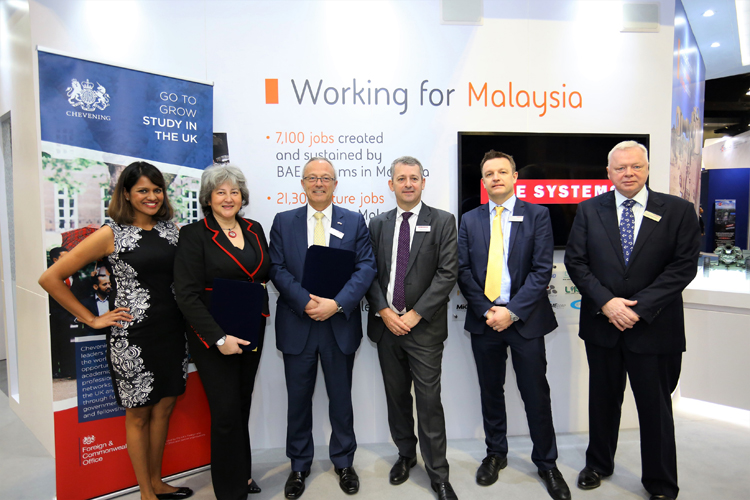 Standing from left - BavaniSivalingam, Chevening Scholarship Office, British High Commission, Malaysia; British High Commissioner for Malaysia, Her Excellency Vicki Treadell CMG MVO; Andy Lavin, BAE Systems International Sales Director for Typhoon; John Brosnan, Manging Director, Southeast Asia, BAE Systems; Richard Mckie, Director, Industrial Cooperation, BAE Systems and Alan Garwood, Group Business Development Director, BAE Systems to mark the Chevening Scholarship 2018 at DSA in Malaysia