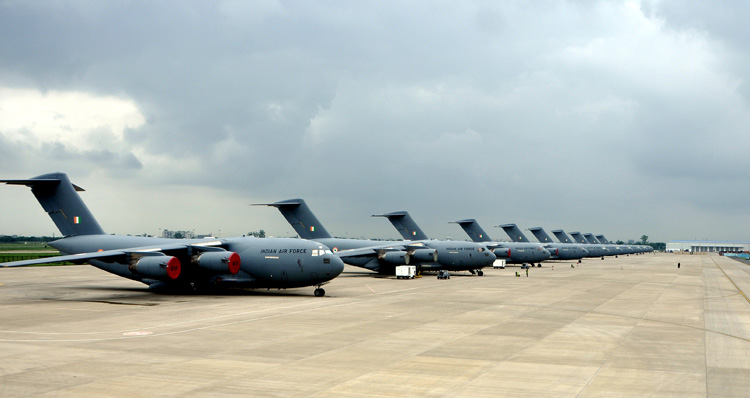 Boeing congratulates the Indian Air Force and 81st "Skylords" Squadron for the C-17 Globemaster III fleet achieving 12,000 flight hours since induction in 2014.
The C-17 fleet is a vital part of the Indian Air Force strategic airlift capability, which has successfully conducted relief and humanitarian missions domestically and internationally.
The Indian Air Force operates 10 C-17 strategic airlifters that Boeing delivered in 2014. Boeing works with the Indian Air Force to provide sustainment services and modernization of its C-17s that contribute to high mission capable rates.