Company to announce new battlespace management award and next-generation communications milestone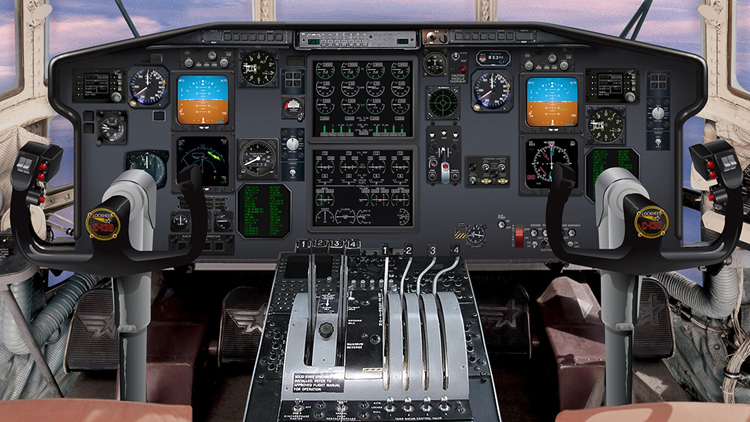 Next week at the Air & Space Conference and Technology Exposition in National Harbor, Maryland, Rockwell Collins will showcase technology that keeps warfighters connected, informed and secure, including the most advanced avionics for C-130 upgrades, display technologies for greater situational awareness, and communication and networking solutions.
In addition the company will announce a new battlespace management award and next-generation high-frequency communications milestone.
"The Air, Space & Cyber exposition is a pivotal defense show where industry and military congregate to discuss the latest capabilities and address warfighter requirements," said Brad Haselhorst, vice president, Strategy and Business Development, Government Systems for Rockwell Collins. "Rockwell Collins brings a unique suite of offerings that include ground systems, high-fidelity training, avionics and aircraft systems to ensure our customers are best equipped to stay ahead of mission challenges."
At the company's exhibit (booth 642), experts from Rockwell Collins will be available to discuss and demonstrate key offerings for cockpit upgrades, visual systems, communications solutions and flight planning. These include:
C-130 Flight2™ integrated avionics system
USAF certified today on EC-130H and 97 percent common with C-130 AMP Inc. 2 requirements
More C-130 modifications (190) are being fitted with Rockwell Collins Flight2 cockpit integrated avionics system than any other solution in the world
Head-up Guidance System (HGS™) and Enhanced Vision System (EVS)
Head-up, eyes-forward flight operations for maximum situational awareness
Improved safety and operational reliability in any weather condition
F-35 Helmet Mounted Display System
World's most advanced helmet-mounted display system
Unsurpassed situational awareness, tactical capability and safety
SMART Blade and 721S V/UHF radios
Ground to air, SATURN capable, air traffic and battle management V/UHF radios
ARINC flight support and mission connectivity solutions
Flight planning and mission support
Global broadband connectivity
Modernized airborne communications radios
Digital HF high-speed video, voice and data
ARC-210 Gen 6, featuring MUOS, Soldier Radio Waveform and Iridium Smart Mount
Data Link Solutions tactical Link 16 communications
TacNet™ Tactical Radio (TTR), MIDS J and our new Link 16 High Power Amplifier (HPA)