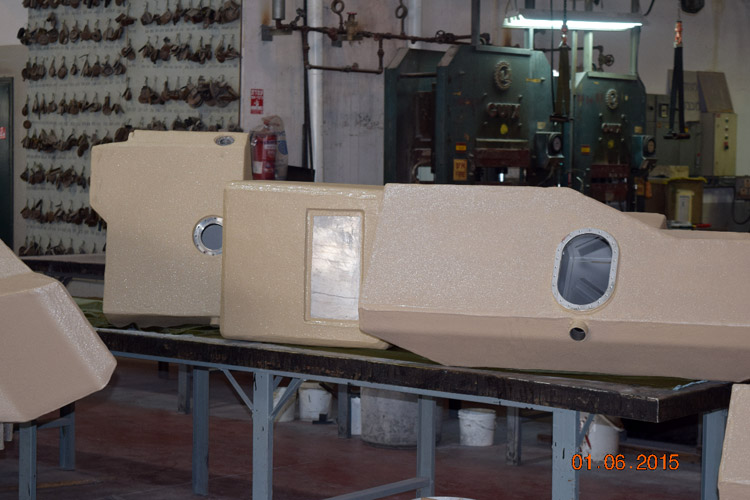 Magam - Metal Fuel Tank coated with self-sealing
Magam-Safety Ltd. – a leading manufacturer of protective, rescue, and survivability equipment – will unveil anew capability for its self-sealing flexible fuel tank that prevents fuel leakage caused by ballistic damage following penetration of up to a 30mm bullet. The flexible tanks are suitable for a variety of applications including military tanks, helicopters, and UAVs. In addition, the company will present its semi-rigid boat that enables the collection of torpedoes at sea during training exercises.
According to Magam's Chairman, Amit Tesler, "We are introducing, for the first time, a unique capability of self-sealing fuel tanks to prevent leakage caused by damage from 30mm caliber bullets. The weapons that are being developed today are moving to this caliber, and we are ready to meet this existing need. Our first fuel tank, with a 20mm caliber self-sealing capability, was unveiled last year, and we have already developed a tank providing even more powerful protection, in response to rapidly changing needs."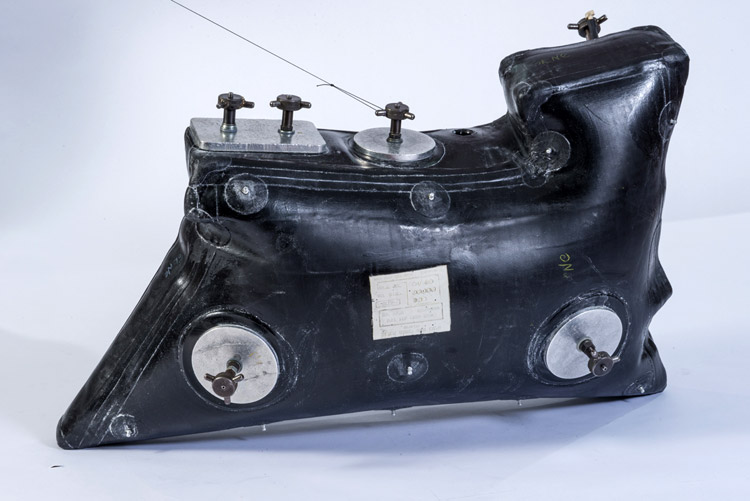 Magam - Rubber Internal Fuel Tank
Magam's self-sealing technology, based on mechanical and chemical advances, prevents leakage by self-sealing the holes within 0.1 ms (milliseconds), reducing the ignition potential of fuel leaks, and thus saving lives and equipment. This is the only solution that prevents leakage following the impact of a 30mm bullet, while maintaining both sealing capability and low weight.
The company will also present a solution for collecting torpedoes at sea during training exercises, using semi-rigid boats. This capability is based on the company's expertise in rubber solutions. The boat, a double-hulled catamaran, enables the collection of torpedoes after firing, while still hot, without requiring a diver in the water. The boat includes an inflatable fender, aluminumworking, outboardengine, aft A-frame, radar and antenna arch, console, front A-frame, and front support.
Mr. Tesler continued, "Magam has 80 years of experience in the development of tailor-made rubber solutions, with extensive and proven experience in the defense market. This experience is reflected in the development and production of semi-rigid boats that address the unique needs of naval forces. The company's solutions are used by military forces around the world."