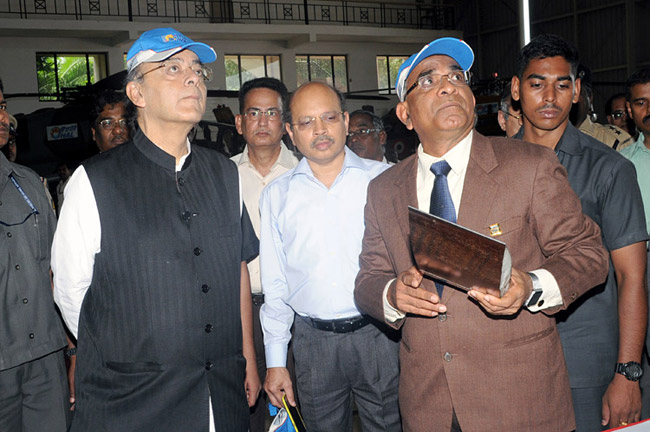 Defence Minister Arun Jaitley witnessed a spectacular flying display of the Hindustan Aeronautics Limited (HAL) products at HAL Airport in Bengaluru on May 29, 2017.
HAL products in fixed wing segment Light Combat Aircraft (LCA), Hindustan Turbo Trainer (HTT 40), Hawki took part in the display. The rotary wing segment participated in the formation display of HAL made helicopter prototypes led by LUH (PT2) and LCH (II and IV); and the helicopter in service Cheetal, ALH Mk III (Dhruv) and ALH Mk IV (Rudra).
The Defence Minister also visited HAL facilities light combat aircraft (LCA Tejas division) and advanced light helicopter (ALH) flight hangar (Helicopter Division) during his visit.