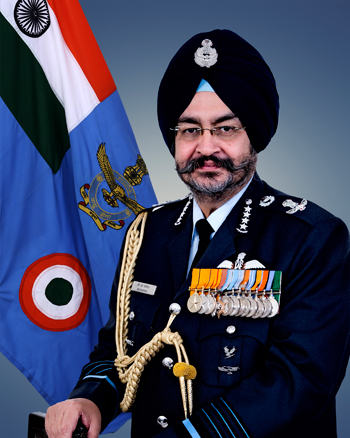 Jayant Baranwal: How do you perceive the standing of our Air Force on the eve of 85th year, in terms of technological advancement and can you also indicate a little on the technology achievements of the Air Force?
Air Chief Marshal (ACM): As far as the technology is concerned, like any other Air Force in world we have got the top of the line high end systems, we have medium technology and we also have the low technology aircrafts like MiG-21 but they are going out soon.
As far as the medium technology aircraft is concerned, all the platforms that we got in early 1980s like – MiG-29, Mirage, and the Jaguar, these all have been upgraded to level up to the avionics and they are comparable to any fourth-generation aircraft as far as the avionics is concerned.
We are going in for the cutting edge technology. We already have the cutting edge technology in Rafale, S400 and MRSAM. The India Air force has a mix of all three technologies.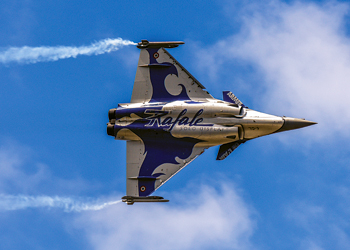 Game Changer: Rafale fighter aircraft
Jayant Baranwal: How is the moral of our Air Warriors?
ACM: As far as the moral of the IAF people, I would say that the moral of the Air Force is very high! Our people have responded in very timely manner and we have seen that whenever the need arises, our people have responded in any Humanitarian Assistance and Disaster Relief (HADR) operations way beyond their call of duty.
Jayant Baranwal: While Navy is going for Predator UAVs, 22 in number. The Air Force is willing to look at Avenger. What is the objective behind it, if that is the case?
ACM: As far as the UAVs are concerned, we have not put up any RFI or RFP for any of these two UAVs as of now. IAF will consider Predator, unmanned aerial combat vehicle, in case it is offered by the United States.
Jayant Baranwal: Regarding the strategic partnership model, how realistic it is? Is it really going to give a boost to our private sector?
ACM: Maruti came and give a boost to manufacturing in the automotive sector in India. Manufacturing in defense sector is currently a domain of the PSUs. The Strategic Partnership will give a boost to the private sector. There is a sequence for reaching the Strategic Partnership model, once we come to the selection of the platform, we can come to the strategic partner. Once we have selected the strategic partner we can tell the platform manufacturer that this is the strategic partner deal with them. How can we pre-suppose who is going to come. The process is pretty stringent and that's how it is envisage.