Apache Exercise With 'Asian' Setting Interests IAF
By SP's Special Correspondent
April 18, 2015: The Indian Air Force has keenly kept track of a slew of exercises and operations led by U.S. Apache squadrons in the U.S. and outside in the recent past as it prepares for a conclusion to a contract for 22 AH-64E Apache Block III helicopters. The most recent is U.S. exercise Gunfighter Flag 15-2 at Saylor Creek Range, Idaho, starting April 15, a wargame focused on integrating air and ground forces in a realistic training environment similar to Southwest Asia. The other is Exercise Saber Junction 15 at the U.S. Army's Joint Multinational Readiness Center in Hohenfels, Germany, that began on April 13, 2015, which prepares NATO and partner nation forces for offensive, defensive and stability operations, and promotes interoperability among participants, involves 4,700 participants from 17 countries, to include: Albania, Armenia, Belgium, Bosnia, Bulgaria, Great Britain, Hungary, Latvia, Lithuania, Luxembourg, Macedonia, Moldova, Poland, Romania, Sweden, Turkey and the U.S. The IAF has also kept tabs on the recent 'Dragoon Ride' which involved Apache and other U.S. platforms escorting Stryker armored vehicles from the 2nd Cavalry Regiment as they complete their 1,800 km journey from Estonia, Lithuania and Poland on April 1. Finally, the IAF observed Exercise Iron Focus in March in which AH-64 Apaches provided overwatch on El Jabar Village during an air assault raid at Fort Bliss, Texas.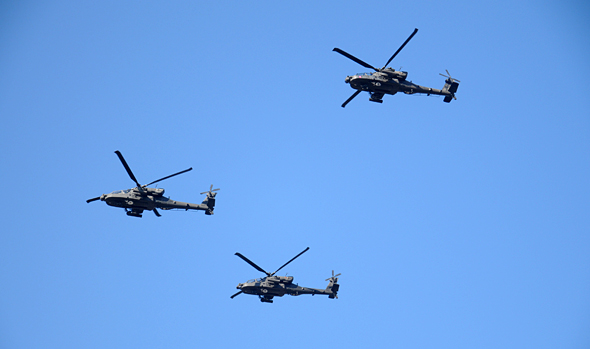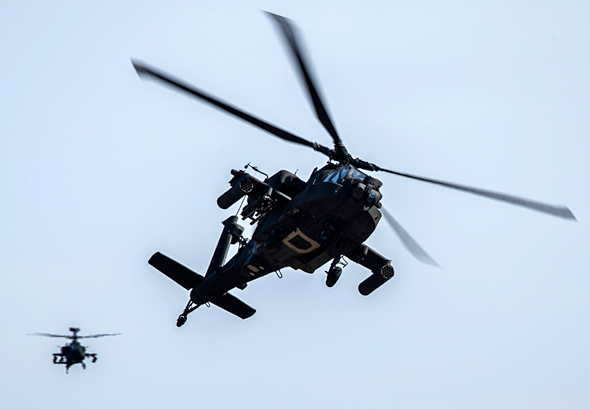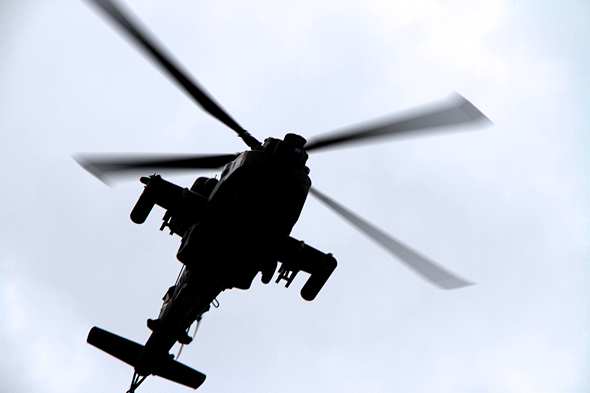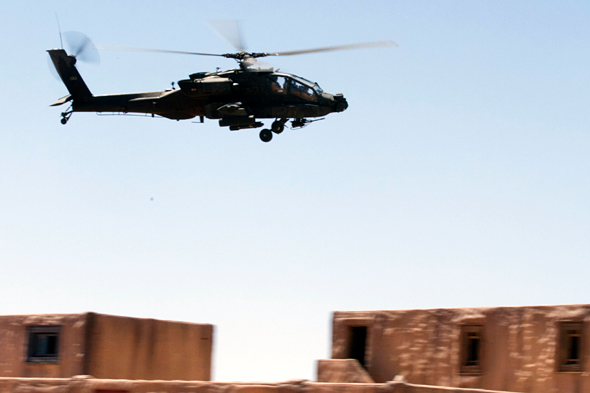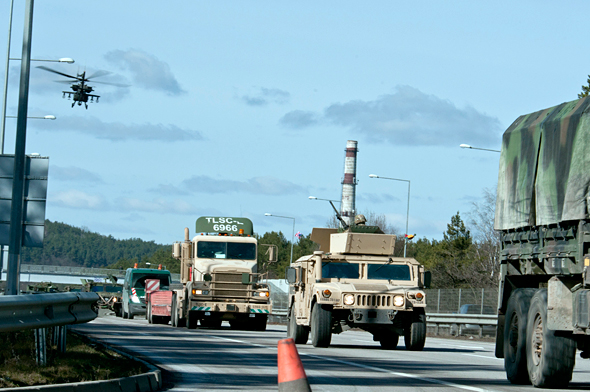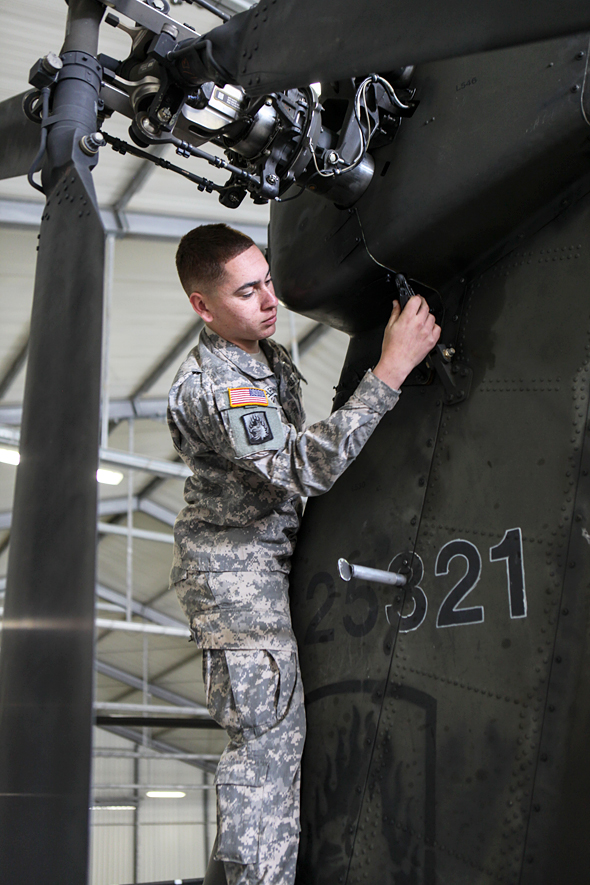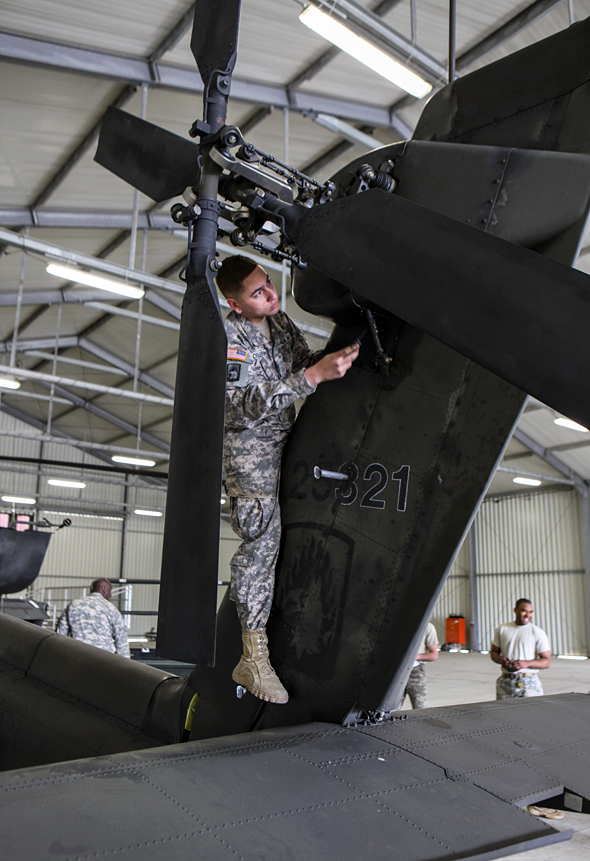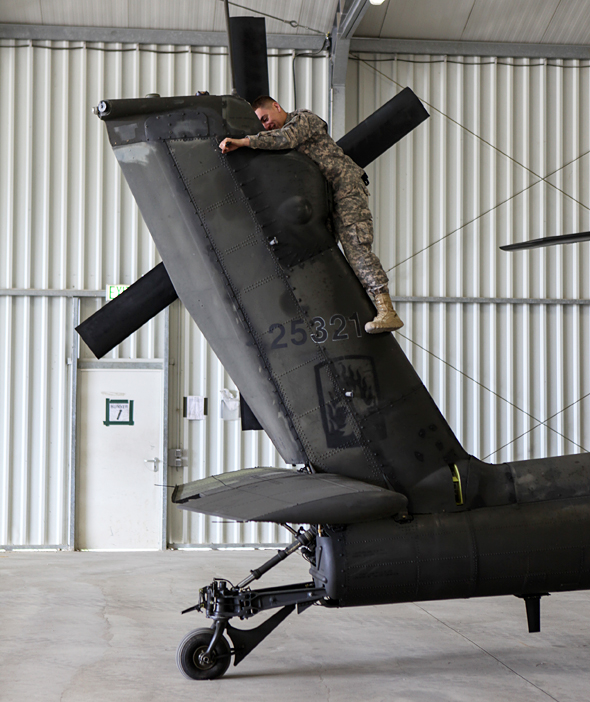 Photo Credit: US Air Force & US Army