No Movement On Army's Hand-launched UAS Push
By SP's Special Correspondent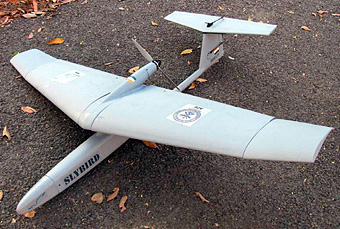 January 11, 2016: A routine procurement is now an emergent situation for the Indian Army's Northern Command, with zero movement over three years in the effort to procure up to 50 hand-launched tactical surveillance drones. The Indian Army has been looking for 49 man-portable hand launched unmanned air systems specifically designed for tactical surveillance in the border areas of Jammu & Kashmir. The Army's Udhampur-based Northern Command had floated a tender specifying the need for a system that is capable of over-the-hill reconnaissance and imagery surveillance aimed at tracking movement of terrorists or infiltrators, incursions, human movements and to battlefield intelligence. The Indian Army currently operates a small fleet of Searcher Mk.2 drones of Israeli origin, but requires unmanned systems deployable at the platoon and company level for tactical unit-level operations. In 2009, the Indian Army got a taste of such systems at Babina during Exercise Yudh Abhyas with the US Army, when the Raven UAS was deployed. The Indian Army has also got a chance to see indigenous hand-launched platforms like the NAL SlyBird and ADE Imperial Eagle, both of which are still currently in development. With the halting of the Nishant drone programme, the Army is especially keen to test fresh tactical platforms of Indian origin and build.
Photo Credit: NAL