By Lt. General P.C. Katoch (Retd)


Former Director General of Information Systems, Indian Army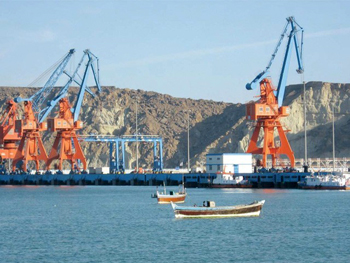 Gwadar Port has been partially operational since 2007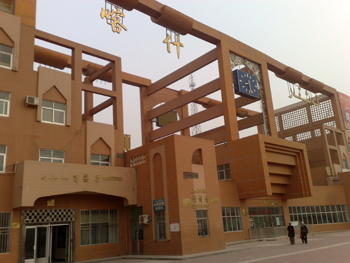 Kashgar Railway Station, the end point of the southern branch of the Lanxin railway
Raising the issue of Gilgit-Baltistan in POK being Indian Territory and the Pakistani genocide in Balochistan by Prime Minister Narendra Modi has sent tremors across Pakistan. US support for India in Kashmir and Afghanistan has made the jolts more secure, as has US asking Pakistan to act against terror groups targeting its neighbours and not just the ones that pose a threat to it, alleging Pakistan was going after terror groups 'selectively'.
Significantly on August 3, the Pentagon withheld $300 million in military assistance to Pakistan, in a sign of ongoing US frustration with Islamabad for not acting against militants fuelling violence in Afghanistan. The route through which the 3000 kms long China-Pakistan Economic Corridor (CPEC) running from Kashgar to Gwadar passes through the turbulent regions of Gilgit-Baltistan and Balochistan. The recently rigged elections in Gilgit-Baltistan and continuing Pakistani genocide have aggravated instability in these regions. There are reports of alternative alignments for the CPEC being looked into but going West in POK is equally dangerous if it goes close to FATA. Factually, Pakistan signed its own death warrant by ushering Wahabism, which peaked under Zia-ul-Haq and fundamentalist Islam continues to devour Pakistan to-date. While China announced an investment of $46 billion in the CPEC, Pakkistan has been trumpeting this will create 7,00,000 jobs in Pakistan.
But whether these tall claims of 7,00,000 jobs are all for Pakistanis and what jobs these will be in unclear because ground reports of the Chinese projects underway in POK, locals are not permitted to come anywhere in the close vicinity. The best part of the $46 billion investment is that China appears to have taken Pakistan for a royal ride albeit Pakistani hierarchy being bought over is well on the cards considering evidence that Chinese had even bought over a former UNGA President. More significantly, a cost benefit analysis of the $46 billion CPEC reveals that the Chinese government is investing only $11 billion for construction of roads and rail links. Pakistan is required to pay 80% of this investment to China, so in actual term this Chinese investment will only be 20%. At the moment the terms of repayment are not publicized but if China is charging interest and in case of default repayment, China is capable of extracting all $11 billion repayment back from Pakistan, if not more. The worst part for Pakistan is that bulk of the construction force and labourers are coming from China despite Pakistan footing 80% or more of costs.
Pakistani army is to provide security, for which naturally Pakistan bears all costs. The balance $35 billion investment is to be borne by Chinese private companies who will primarily are to construct of coal based power plants. Here to China has scored because coal for these plants will come from China under pretext of less ash environment pollution, not using cheaper coal available in Pakistan. On top of this, Pakistani consumers of these coal based power plants will have to pay 27% extra costs for the electricity they purchase. Should the Pakistani government choose to subsidize the electricity costs for consumers, it would entail that much extra financial burden on the Pakistani exchequer. So, it turns out a total win-win situation for China with Pakistan holding the crumbs. Despite the economic might of China, the worker protests have increased besides unemployment and the Chinese Government is seized with the problem of internal turbulence, because of which some 54% of China's defence budget is devoted to internal security.
China's excessive trumpeting of the One Belt One Road (OBOR) for 'developing the regions through which OBOR passes belies the fact that it has little money in her kitty for such massive projects, what with her outstanding debt, interests repayment and state of global market. But at the same time, some 800 Chinese companies are ready to invest and provide employment to millions of Chinese waiting in the wings – all at the cost the country hosting OBOR. But there should be more worry; if the strategic US-China competition on water is being played out in the South China Sea (SCS), on land this will unfold in the Af-Pak region at the sub-conventional level. The CPEC for sure will have problems galore.
Photo Credit: Wikipedia