| | |
| --- | --- |
| | The Author is Former Director General of Information Systems and A Special Forces Veteran, Indian Army |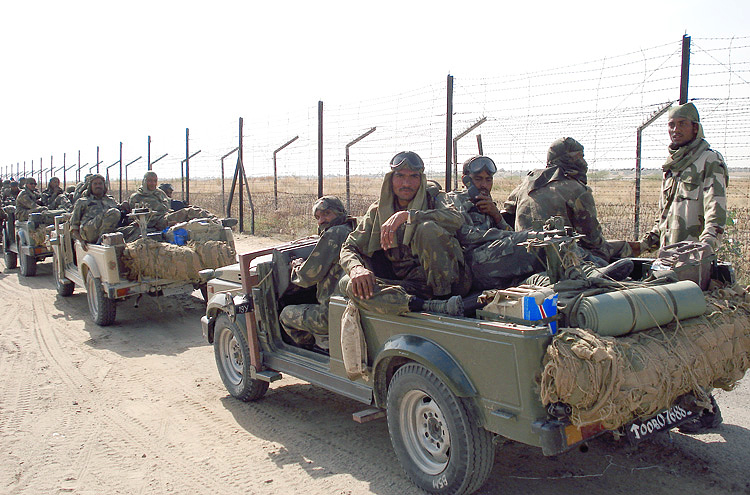 44 strategically important roads are yet to be cleared by the CCS
On January 13, 2019 media quoted the recently released Central Public Works Department (CPWD) Annual Report (2018-19) stating the government plans to construct 44 strategic roads along the border with China and over 2,100 km axial and lateral roads in Punjab and Rajasthan, abutting Pakistan. The nearly 4097-kilometre-long Line of Actual Control (LAC) between India and China touches areas from J&K to Arunachal Pradesh. One wonders if there is any sincerity on part of the government or are these paper plans being brandished on account of approaching elections. The 44 'strategically important' roads along the India-China border are to ensure quick mobilisation of troops in case of a conflict. The report says, "The CPWD has been entrusted with the construction of 44 strategically important roads along the Indo-China Border spanning 5 states of Jammu and Kashmir, Himachal Pradesh, Uttarakhand, Sikkim and Arunachal Pradesh." Cost of construction of these 44 roads as per DPRs (Detailed Project Reports) is approximately 21,040 crore, which is yet to be approved by the Cabinet Committee on Security (CCS), headed by the Prime Minister. The CPWD report also states lateral and axial roads measuring over 2,100 km will be built with a cost of around 5,400 crore in Rajasthan and Punjab along the Indo-Pak border; 945 km lateral roads and 533 km axial roads in Rajasthan at tentative cost 3,700 crore, and; 482 km lateral roads and 219 km axial roads in Punjab at tentative cost 1,750 crore. DPRs for these projects are still "under preparation" by CPWD. The irony is that despite the 2017 India-China Doklam standoff and periodic transgressions-cum-intrusions by China astride the LAC, which increased post disengagement after the Doklam standoff, we are still planning on paper. In the instant case, the 44 strategically important roads are yet to be cleared by the CCS, while DPRs for the lateral and axial roads planned in Rajasthan and Punjab are still under preparation.
A number of questions arise with respect to the above projects, which include: when will these projects get underway; what is the time schedule of their completion especially given the limited working period close to LAC due weather conditions; what is the strategy to ensure timely completion of projects and preclude cost escalation; what will be the inter se priority for construction of roads and who will decide them, what will be the system of monitoring construction, and; shouldn't Army be party to the certification of proper construction as approved, or will it be left to the CAG to undertake random checks and raise objections and strictures, which are simply brushed under the carpet, as has been happening over the years? In January 2015, Army Chief General Bipin Rawat had told media that of the 73 strategic roads only 22 had been completed after so many years, and the 14 approved strategic rail-lines remain on paper.
In March 2017, CAG pointed out that even roads that had been completed were not fit for use. The CAG report included: 61 projects (3,409.27 km) of 73 roads were allotted to Border Roads Organisation (BRO), and 12 roads to CPWD, National Buildings Construction Corp (NBCC) and state public works departments; of 61 roads along LAC, 12 completed by 2012 and of balance 46, only seven completed by March 2016; only 22 roads completed till March 2016 despite expenditure of 4,536 crore against estimated cost of 4,644 crore for 61 roads; numerous instances of defective construction due unsuitable design or specifications, steep gradient, defective alignment, turning problems for vehicles, poor riding conditions, inadequate drainage facilities and non-connectivity of roads; additional expenditure of 63.20 crore on account of corrective action, and; non-completion and faulty works have serious bearing on the operational capability of the Armed Forces. China recently reiterated its 'One China' policy. But what about 'One India', which China has been blatantly trampling? What about India's sensitivities to POK; Chinese projects, CPEC and militarisation of POK without reference to India? An important reason why China can bully India is because China has built nearly 5,000 km of rail network in the Tibetan plateau linking it with mainland, all weather roads right up to LAC in similarly inhospitable, rugged and very high altitude terrain to sustain over 30 divisions including 5-6 rapid reaction forces in the Tibet Autonomous Region (TAR). Photographs and clips of some of the roads and rail-lines built by China show their excellence through extremely difficult terrain.
A serious disadvantage to Indian Armed Forces is China's superior connectivity to the northeastern parts of India and Ladakh and its capability of rapid mobilisation of troops. We could take a stand at Doklam because we had the communications to react there. However, this is hardly the case particularly in Arunachal Pradesh where our troops are sitting scores of kilometers from the LAC. The net result is that we have to lump what China says or does to us; our troops can only take a stand if they at the border and can quickly mobilise – surely we don't intend opening up with artillery and air at first instance. This major weakness must be taken note of. Speaking at the 71st Army Day parade on January 15, 2019, General Bipin Rawat mentioned that a new policy had been adopted on the border with China and the armies of the two countries told to maintain peace. The Modi-Xi informal summit notwithstanding, even before the Doklam standoff there was plenty of camaraderie between the two armies, hand-to-hand exercises, confidence building measures and what not. Our policy makers must acknowledge that the rapid expansion of China's military power and its collusion with Pakistan is an expanding threat. Hopefully the need to rapidly improve our border infrastructure will be recognized.