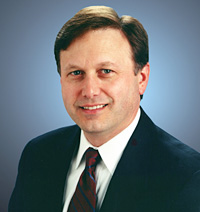 SPís M.A.I. (SPís): Can you tell us about your immediate plans for Indian market and cooperation with Indian armed forces?
Frederick M. Strader (Strader): Textron Systems is actively engaged in its contract to provide 512 sensor fused weapons for the Indian Air Force (IAF)ís Jaguar aircraft. Announced as a foreign military sale in late 2010, sensor fused weapon will provide the IAF an area strike capability that does not leave behind hazardous unexploded ordnance. In addition, we continue to engage in dynamic conversations with the Indian Government, armed forces and security agencies, as well as industry members, on the variety of technologies we offer that meet their needs. These include unmanned aircraft and surface vessels, as well as ground control technologies, hovercraft, weapon and sensor systems, and intelligence solutions for homeland security.
SPís: What all capabilities did you showcase during Defexpo 2012 held recently, this year?
Strader: The capabilities showcased at Defexpo include:
The Spider networked munitions system: Spider is a man-in-the-loop networked munitions area denial system designed to replace indiscriminate landmines. It consists of three major components: a communications system for man-in the-loop control, a simple trip line sensor system to tell the operator of an intrusion, and a munitions system that can provide both lethal and non-lethal responses. Spiderís man-in-the-loop control and off-on-off feature, which allows the system to be recovered from the field, gives the operator the ability to secure an area while protecting friendly forces and civilians.
Scorpion networked ground munitions system: The Scorpion system integrates sensors, munitions and networking technologies to detect, track, classify, report, engage and destroy light wheeled and heavy tracked vehicles. Continuous man-in-the-loop control, similar to the Spider system, allows operators to secure an area and protect friendly forces and civilians. The ruggedized system can be equipped with either lethal or non-lethal effects.
BattleHawk squad-level loitering munition: BattleHawk is a unique backpack-carried, tube-launched system designed to carry a variety of lethal warheads and sensors. With loitering capability and delivery from open or defilade position, the BattleHawk squad-level loitering munitions provides precision lethal effects against personnel and light vehicle targets.
Unattended ground sensors (UGS): Textron Systems offers a scalable suite of UGS suitable for a variety of tactical and homeland security applications such as convoy protection, perimeter security and border control. This includes the next-generation MicroObserver UGS system. MicroObserver reliably detects, classifies and tracks personnel and vehicles in border and base security, critical infrastructure protection, perimeter security and force protection applications, offering low false alarm rates, a self-forming and self-healing network, and a mission life of more than two years.
Common unmanned surface vessel (CUSV): The Fleet-Class CUSV offers multi-mission capabilities with a reconfigurable payload bay, sliding autonomy, and high tow force capacity. It delivers proven command and control, adapted from AAI Unmanned Aircraft Systemsí battle-proven One System architecture, and provides power and performance while being self righting and operational through Sea State 4. CUSV has excelled during several recent US Navy exercises, accumulating more than 800 hours of in-water operations, and is ready for use today.
Landing craft, air cushion (LCAC): Textron Marine & Land Systemsí LCAC is a high-speed, over-the-beach, fully amphibious landing craft capable of carrying up to 75 tonnes of payload at speeds over 40 knots. Itís a proven cornerstone of the US amphibious programme and a revolutionary means to land at more than 80 per cent of the world's shorelines. Supporting military or humanitarian missions, LCAC is designed to function in extreme conditions ranging from Arctic cold to Sahara heat.
Armoured security vehicle (ASV): Optimised survivability, all-terrain performance and battle-proven firepower describe the ASV. Its enhanced ballistic protection provides 360 degree defence against direct and indirect weapons, mines and improvised explosive devices. The ASVís record of protecting its soldiers is unmatched in any vehicle in its class. Add to that an exceptional operational readiness rate over 90 per cent, a top speed of more than 65 miles per hour (104 km per hour) and run-flat tires, and you have an armoured vehicle that delivers.
SPís: Any important milestone/event you may like to refer to and which would project your companyís interest in India strongly?
Strader: We continue to demonstrate our commitment to the Indian government, armed forces, security agencies and industry through consistent outreach and open dialogue on the many ways we can support their expressed requirements.
Textron Inc. has had a steady presence in India since 2004 and continues to expand its presence, including the ongoing hiring of more engineers at Textronís global technology centre in Bangalore and the opening of Bell Helicopterís new offices in New Delhi in April.
SPís: How would you rate the potential in India versus other Asian countries?
Strader: Needs across the region vary and we give importance on all our customers across the world. We are paying particular attention to the growing requirements of the Indian government, armed forces and security agencies as we seek to be a long-standing, trusted partner to India and its defence industry.
SPís: What kind of future do you foresee with India in next 10 and next 20 years?
Strader: The trends are very positive. Textron and its businesses are committed to developing strong relationships with the government and industry of India. At Textron Systems, we are delighted to be a current supplier to the IAF via the US foreign military sales (FMS) programme. We are actively in discussions with the various armed services and the Ministry of Home Affairs to understand their requirements and determine how Textron Systems can support them. For example, we recently sent the DRDO two white papers proposing co-development of a required defence system.
We also are developing industrial relationships with key Indian companies to address the future defence and security needs of India. Furthermore, Textron businesses source components from Indian industry and that volume has steadily increased.
In addition, Textron currently operates Textron India Private Limited in Bangalore, where more than 400 Indian engineers work in tandem with their American counterparts on some of the Textronís most sophisticated projects. Textron is aggressively investing in this technology centre.
So while I canít tell you exactly what it will be like in 10-20 years, I anticipate that Textron Systems, and Textron Inc. as a whole, will be even more involved in the Indian economy in the future. Itís an exciting time for us and we are confident that our business relationships and opportunities in India will continue to expand.