This weapon will give India more options for stand-off precision attacks on targets such as Balakot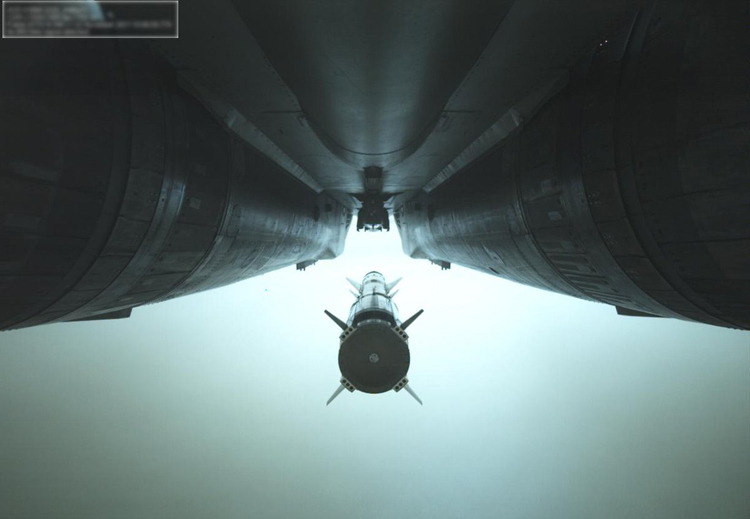 The test-firing of the air-launched BrahMos on May 22 was the first against a land target, validating a land-attack capability
The Indian Air Force (IAF) on May 22 declared a successful test-firing of the air-launched version of the BrahMos supersponic cruise missile from a Su-30MKI fighter.
"The launch from the aircraft was smooth and the missile followed the desired trajectory before directly hitting the land target," IAF spokesperson Group Captain Anupam Banerjee declared in a statement.
"Today's was the second such live launch of the weapon," he added. The first test-firing of this 2.8 Mach cruise missile was carried out on November 22, 2017 against a surface target at sea. The IAF is the world's only air force to have fired an air-launched supersonic cruise missile.
This brings the 2.5 ton air-launched cruise missile a step closer to induction in the IAF's Su-30MKI fleet. The induction of this weapon will give India more options for precision attacks on targets such as Balakot.
The air-launched BrahMos variant will bolster the IAF's land attack capability from stand-off ranges. The stated range of the Brahmos is 300 km.
The Anti-Land Cruise Missile bolsters the IAF's land attack capability from stand-off ranges
The Su-30MKI involved in the May 22 test firing flew 1,500 km before firing the weapon for a "precision hit" on a land target.
The IAF has played a lead role in the integration of the Brahmos with the Su-30MKI. The software modifications on the aircraft were done by IAF engineers. HAL carried out the mechanical and electrical changes. The DRDO and Brahmos Aerospace were also actively involved in the process.
"The BrahMos missile provides the IAF a much desired capability to strike from large stand-off ranges on any target at sea or on land with pinpoint accuracy by day or night in all weather conditions," the IAF spokesperson stated.