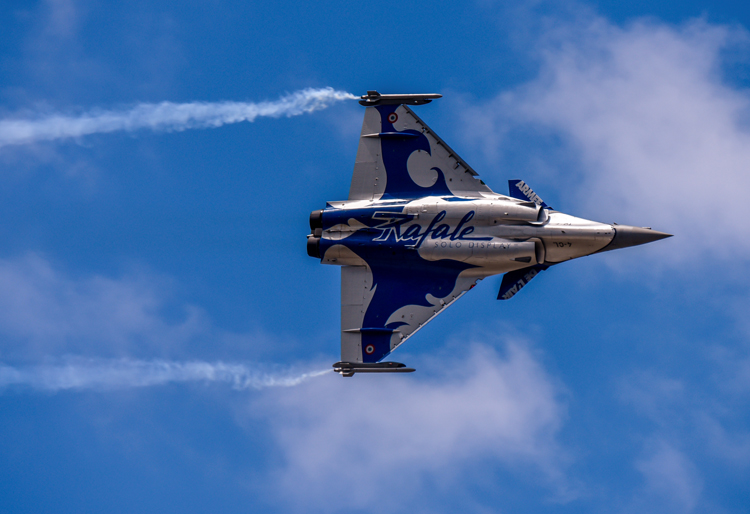 Reiterating the Union Government's stand on the Rafale fighter jet deal, Minister of Defence Nirmala Sitharaman, on February 18, said that during the negotiations the cost of the aircraft went three times high.
"I assure you there is no controversy. Rafale has been considered along with Eurofighter during UPA regime. Within three years (2011-2014), UPA quoted prices have undergone 300 per cent increase," she said at The Huddle 2018, a thought and idea conclave, organized by The Hindu newspaper.
"Bids were opened and Rafale emerged as the front-runner. But the UPA Defence Minister then took the files back, when he had no business to do so. There was no deal on Rafale," the minister added. The opposition wants to create a scam, she added.
On Sunday, Sitharaman was discussing on the topic 'In Defense of the Realm: How prepared is India?' with N. Ravi, Publisher of the paper.
Speaking on the reluctance on the part of government in disclosing the details of the deal, she said, "I want to answer all these questions, but it will only help my enemy. UPA has sought cover under national security to not reveal info on similar questions. It wants a scam to equate a scam-free government to theirs."
In September, 2016, India and France signed the much awaited deal for 36 Rafale jets for Euro 7.8 billion. Originally, India had planned to buy 126 of these aircrafts for $ 10 billion but due to the delays in the acquisition, the programme saw massive cost escalation forcing India to buy smaller number of aircrafts.
While speaking on the defence procurement, Sitharaman said that the procurement through the capital and revenue account is going on and government has delegated financial power to the three services to purchase ammunition and other emergency purchases.
She informed that out of 170 contracts, signed in last four years, more than 120 of them are with Indian vendors. She believes, by the end of the year, the share of indigenous component in the Indo-Russian supersonic cruise missile BrahMos is going to increase from 60 per cent to 70 per cent.
Talking on the strategic rise of India, "India till now (was) seen as a regional power whose forces had tactical strength, but no more. Today, India is being perceived as a global strategic player."