Navy experiencing 99 percent availability rates as a result of the program demonstrates success of Public Private Partnership between Rockwell Collins and US Navy Depots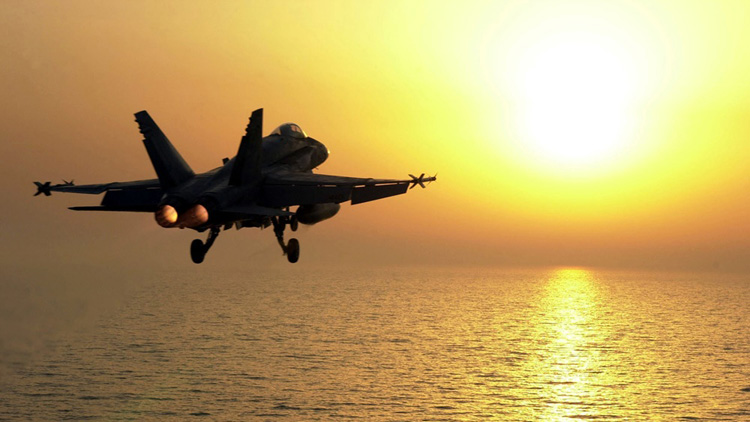 The US Navy has extended its performance-based logistics contract with Rockwell Collins for avionics displays on the F/A-18 fleet of over 1,200 aircraft
Rockwell Collins and the US Navy Naval Supply Systems Command Weapon Systems Support (NAVSUP WSS) have renewed an agreement for continued support on avionics displays for the Navy's F/A-18 fleet of over 1,200 aircraft. The contract is a four-year extension of the performance-based logistics (PBL) contract which started more than 15 years ago.
To date, the existing PBL agreement with Rockwell Collins has provided the Navy with over 99 percent availability rates, eliminated all backorders on parts since 2005 and performed a turnaround time of less than 48 hours for most replacement hardware.
As part of the initial program, a public-private partnership was established. The partnership creates shared industry and government incentives and allows the government to perform work at two Navy depot locations. Today, more than 60 percent of the work is completed through these depot partnerships. Additionally, Rockwell Collins provides obsolescence and configuration management, engineering support and program management. These capabilities facilitate proactive management of Rockwell Collins equipment installed on the aircraft, enabling mission readiness.
"The longstanding relationship we have with NAVSUP WSS and Navy repair depots has been crucial in the success of this program," said Aaron Maue, senior director, Government Service Solutions for Rockwell Collins. "As we move forward, we'll continue to work together to optimize results and deliver the long-term value that PBLs provide."
Rockwell Collins has over 20 years of experience in PBL contracting with a 100 percent program renewal rate. The company's proven track record in PBL contracts has shown they improve reliability and readiness, and by integrating the logistics chain, significant results for performance can be achieved.