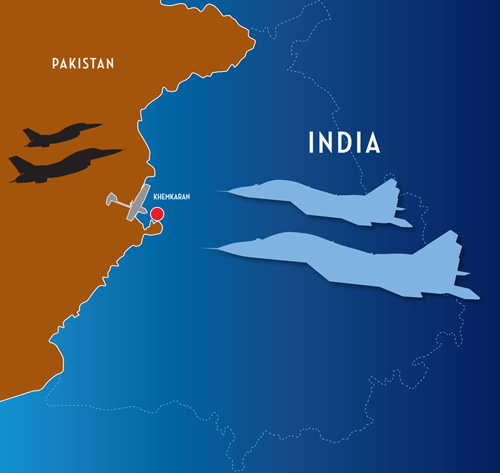 With no let up in military tensions with Pakistan, the Indian Air Force (IAF) on April 1 scrambled two Sukhoi-30 MKI fighters after a Pakistani drone was sighted flying close to the International Boundary in the Khemkaran sector of Punjab.
According to reports, two Pakistan Air Force F-16s were also spotted in the area.
Reports attributed to sources suggest that the Pakistani drone, which was hovering over the area, withdrew after the IAF Sukhois scrambled.
This is the latest in a series of confrontations forced by Pakistani probes using their UAVs. In March, a Su-30 shot down a Pakistani drone in the Bikaner sector of Rajasthan. In another incident, Army Air Defence shot down a drone in the Sri Ganganagar sector, also in Rajasthan.