Rafael Advanced Defense Systems is proud to present the world's only combat proven TROPHY Active Protection System at International Armoured Vehicles 2018 in London, England.
In a special seminar, Mr. Yiftach Kleinman, Head of Vehicle Protection Suites at Rafael Advanced Defense Systems will discuss Trophy's unique evolution and performance, which has led it to be a substantial game-changer in today's complex and dangerous armoured warfare.
Rafael is in a unique position in the domain of vehicle protection suites as for decades it has provided Reactive and Passive Armor solutions to leading western armies such as (US, UK, Germany, Italy, Poland, Israel and others). These solutions have saved the lives of thousands of soldiers in conflicts all over the globe.
Trophy has proven itself time and time again as a life-saver and is the only operational, combat-proven APS in the world. Installed on over 3 brigades of the Israel Defense Forces Merkava MBTs and Namer IFVs, and since 2016 is in a process of being installed on the advanced combat fleet of the IDF, Rafael presents Trophy as a corner stone for a suite that will provide a comprehensive approach for today's theater challenges."
The U.S. Army announced in October 2017 its decision to purchase Rafael's Trophy APS for the first Abrams M1A2 MBT brigade.
The recent U.S. decision follows a long series of extensive field trials in the US, which lasted 2 years, in which Trophy intercepted dozens of RPG's and ATGM's, in the most challenging scenarios.
In 2014 Trophy became a huge game-changer for the IDF and its armored corps, defeating dozens of anti-tank missiles fired at our Merkava 4 tanks. But beyond its active protection capability, Trophy is a multi-faceted enabler and force-multiplier, as it detects the fire source with its 360 degree radars, and communicates the location to the tank crew and to other forces in the formation to engage the enemy and prevent further attacks.
This capability, combined with Rafael's other combat proven solutions, will enable greater survivability and with greater lethality.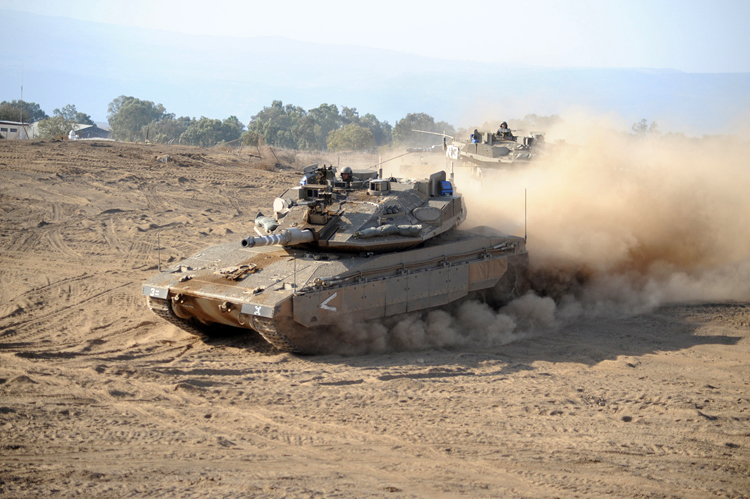 TROPHY HV on Mercava on the move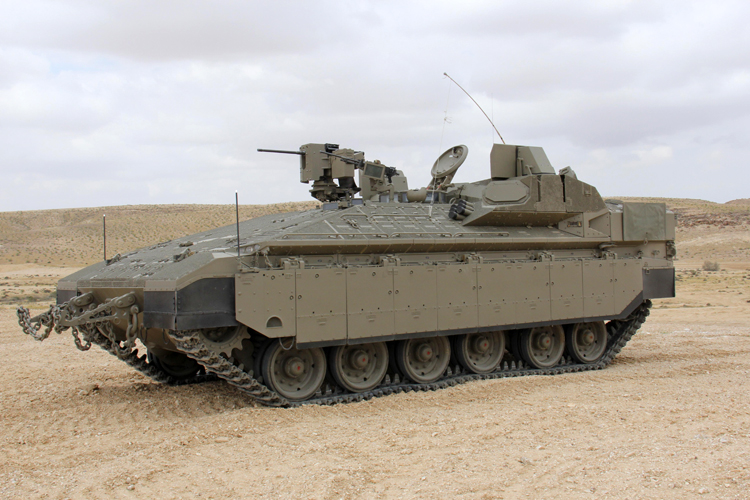 Trophy on NAMER APC