The operationalisation of Chinese stealth fighter is a grave threat to Indian security. India must streamline its fighter acquisition plans to maintain its air deterrence capability viz-a-viz China.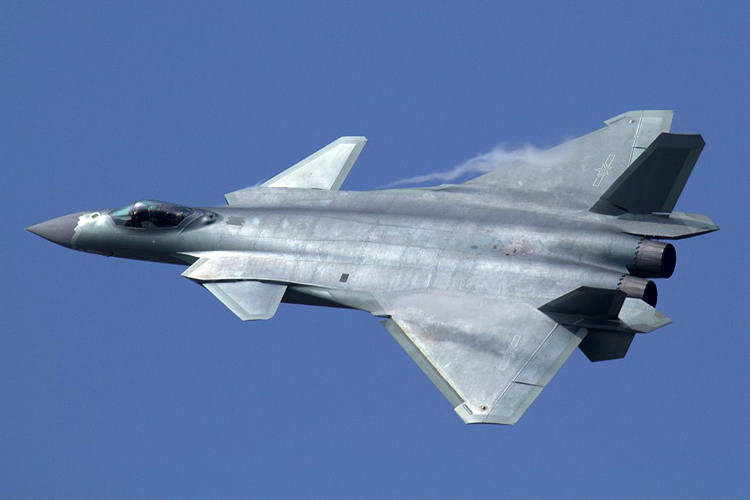 J-20
At a time when the modernization of Indian Air Force (IAF) is in doldrums and the recent standoff at Sikkim had raised the temperatures between the two neighbours, India's main military rival China has upped the ante with putting, homemade stealth fighter J-20, recently commissioned, into its first combat flight over the Tibetan plateau. J-20 was commissioned into People's Liberation Army Air Force (PLAAF) in September last year.
PLA Daily, on January 12, reported that "China's most advanced military aircraft including the J-20 stealth fighter jet, the Y-20 transport aircraft, the H-6k bomber, and the J-16, J-11B J-10C fighter jets have all conducted training exercises since the beginning of 2018."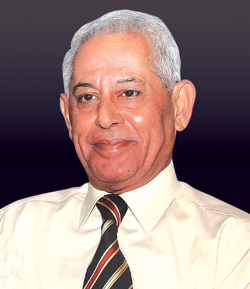 "I am not very convinced about its true capabilities of J-20. We need to give it little more time before it achives its actual capability and is visible.
"The chinese pace is definetly faster. What they are actually achieving is difficult to say. You really don't know what their thrust area is. To give them that kind of importance is not correct."
—Air Chief Marshal F.H. Major (Retd)
"The J-20 is also practicing beyond-visual-range air combat, and other aircraft, including the Y-20 and the J-10C, are training at unspecified airports on a "plateau region" in order to improve their capability in long-range military transport and air combat," it added.
According to Chinese media the fighter J-20 is China's fourth-generation medium and long-range fighter jet. It made its maiden flight in January, 2011 and was first shown to the public at the 11th Airshow China in Zhuhai, Guangdong Province, in November 2016.
Unlike other stealth fighters which are considered as fifth generation, J-20 is fourth generation meaning the Chinese have developed a stealth aircraft with technologies available with it. This appears to be a kind of short cut in stealth manufacturing but never the less it poses a new kind of challenge for IAF.
"The J-20 is also practicing beyond-visual-range air combat, and other aircraft, including the Y-20 and the J-10C, are training at unspecified airports on a "plateau region" in order to improve their capability in long-range military transport and air combat."
There is only one 'plateau region' in China, i.e. Tibet. India and China were on a three months long standoff at Doklam plateau on the Sikkim border which came to an end in August last year. Chinese still maintain sizeable forces there.
Army Chief Bipin Rawat on January 12, during his annual press conference ahead of Army Day (January 15), said, "China is a powerful country but we are not a weak nation." Chinese responded by calling his comments 'unconstructive'.
This can be no co-incidence that China informed the world about J-20 participating in Tibet on the day Indian army chief makes comment on its military strength.
Reacting to General Rawat's comment, Chinese Foreign Ministry Spokesperson Lu Kang said, "The Dong Lang (Doklam) area belongs to China. The Sikkim Sector of the China-India boundary has been delimited by historical conventions. The Dong Lang (Doklam) area is China's territory."
"China will continue exercising its sovereignty over the Dong Lang area in accordance with the stipulations of historical conventions and steadfastly uphold its territorial sovereignty. We ask the Indian military to learn its lessons from that incident, abide by historical conventions and earnestly uphold peace and stability of the border areas, thus creating favorable atmosphere for the positive development of bilateral relations," he added.
One of the highlight of the aircraft is its 'Low Observable' design goals for enhanced stealth, like F-22, can "bypass radar and electronic countermeasures with low to zero visibility."
In a reaction to the English mouth piece of the Chinese government Global Times, Zhao Gancheng, Director of South Asia Studies at the Shanghai Institute for International Studies, said, "China should stay alert and make preparations for possible disputes like the Doklam one as India is strengthening its military deployment in the border area."
PLA, on last Thursday, had cautioned its troops of "imminent threats and to avoid complacency."
India is raising additional 15 battalions of border guarding forces for Eastern sector. In many of the areas in the Indo-Tibet border, like in Sikkim, India has advantage and the PLA would like to shift the balance in its favour by employing J-20 in the region.
The nine day exercise, started on January 3, saw J-20 practicing beyond-visual-range aerial fighting maneuvers along with other fighter. It is expected to be the backbone of the Chinese air forces for next two decades.
China faces American and Japanese F-35 Lightening II and American F-22, both re fifth generation stealth fighters.
Quoting Wu Peixin, an aviation expert, China Daily said, "sending J-20s on combat exercises would not only enable its pilots to get familiar with the plane and its tactics as soon as possible, but also would help other aviators hone their skills on how to confront a cutting-edge fifth-generation jet in combat."
Chinese military looks at J-20 as a needle that can penetrate and break down enemy air defence.
Concern for India
Modernisation plan of IAF is in jeopardy as the number of fighter squadrons is declining at an alarming pace; on the other hand, there is no clarity on how to repopulate the squadrons. IAF is generally considered superior to PLAAF because of its European fighters - Mirage 2000 and Jaguars. But with declining numbers of fighters and failure in acquiring aircrafts, in a time bound manner, through indigenous Light Combat Aircraft (LCA) programme or imported medium multirole combat aircraft programme has forced IAF to fly upgraded third generation Russian fighters.
As a stop gap arrangement, India in September 2016 signed a deal for 36 Rafale aircraft - four ++ generation- with France for $ 7.8 billion. These fighters are expected to arrive in a year's time.
IAF is also purchasing 83 LCA Tejas Mk 1A from Hindustan Aeronautics Limited (HAL) for over 50,000 cr. Till date, air force has signed two contracts with HAL for procurement of 40 Tejas aircrafts to populate two squadrons. The new proposal will populate four fighter squadron of IAF and the production will begin from 2019-20 after completion of Final Operational Clearance of the LCA.
IAF at present is flying around 30 squadrons against the sanctioned strength of 42 squadrons.
On the other hand, Government of India has not been able to finalise a workable deal for co-production of Russian underdevelopment fifth generation aircraft Su-57, earlier known as T-50, which made its maiden flight in 2010. Similarly, the much discussed indigenous stealth Advanced Medium Combat Aircraft (AMCA) is still on paper.
Where does it stand?
With the operationalisation of J-20, China becomes second nation after United States of America to have stealth aircraft in its fleet. Russian Air Force, not very far behind, is expected to sign the contract for first batch of stealth fighters this year and is expected to receive first Su-57 in 2019.
According to the latest report of US Department of Defence on Chinese military modernization, the "PLA's planned development of a fifth-generation fighter force will bolster its air-to-air capability. The J-20 and FC-31 are expected to feature high maneuverability, low-observability, and an internal weapons bay."
Talking about its operational capability it said, "Other key features include modern avionics and sensors that offer more timely situational awareness for operations in network-centric combat environments; radars with advanced tracking and targeting capabilities; protection against enemy electronic countermeasures; and integrated EW systems."
China is also testing the FC-31 (and unofficially as the J-31), in size akin to a U.S. F-35 fighter and "appears to incorporate design characteristics similar to the J-20", which made its first flight on October 31, 2012.
Centre for Strategic and International Studies in a report on J-20 says (it) "is expected to feature a Maximum Takeoff Weight (MTOW) of 34,000 – 37,000 kilograms. By comparison, the F-22 has an MTOW of 38,000 kilograms, and the T-50 has an MTOW between 35,000 – 37,000 kilograms. Some analysts have suggested that it is unlikely for the J-20 to have a lower MTOW than the F-22.
"Both aircraft are similar in size, and it is likely that the more rearward placement of the J-20's engines in its fuselage relative to F-22 offer the Chinese fighter a substantially greater internal volume."
Currently, J-20 is powered by the Russian AL-31 which will be replaced by Chinese-made WS-15 engine which is expected to add super cruise capability to the aircraft.
"This new engine may rival the cutting-edge Pratt & Whitney F119 engine currently used by the F-22. Compared to the older engines, the WS-15 would enable the J-20 to travel further while consuming less fuel and fly faster for longer periods of time," a CSIS report said.
The newer models of J-20 have been outfitted with homemade engine.
One of the highlight of the aircraft is its 'Low Observable' design goals for enhanced stealth, like F-22, can "bypass radar and electronic countermeasures with low to zero visibility."
The armaments bay configuration of J-20, similar to F-22, has two lateral bays for small air-to-air missiles and another bay under the fuselage for long range weapons.
J-20's emphasis on frontal stealth makes it an effective long-range interceptor, meant for mid-air engagements and a long-range strike aircraft, best suited for penetrating enemy air defenses and damaging critical infrastructure on the ground.
J-20 Specification (wiki)
Crew: one (pilot)
Empty weight: 19,391 kg (42,750 lb)
Gross weight: 32,092 kg (70,750 lb)
Max takeoff weight: 36,288 kg (80,001 lb) upper estimate
Fuel capacity: 11,340 kg (25,000 lb) internally, or 19,340 kg (42,600 lb) with 4×2,400L external fuel tanks
Power plant: 2 × Shenyang WS-10G (prototype) afterburning turbofans, 87 kN (19,500 lbf) thrust each dry, 140 kN (32,000 lbf) with afterburner
Maximum speed: 2,100 km/h
Wing loading: 410 kg/m2
Thrust/weight: 1.06 (prototype with interim engines)
Armament
PL-8 short range AAM
PL-10 SRAAM
PL-12 Medium Range AAM
PL-21 Long Range AAM
LS-6 Precision-guided bomb
Avionics
Type 1475 (KLJ-5) active electronically scanned array
EOTS-86 electro-optical targeting system
EORD-31 infrared search and track
Distributed aperture system