Airbus Helicopters and The Royal Malaysian Police held a ceremony at the Defence Services Asia exhibition and conference (DSA), to celebrate 25 years of flying the AS355 helicopters in Malaysia.
Airbus Head of Country Malaysia Raymond Lim presented a plaque to Deputy Commissioner of Police Dato' S. Sathiya Seelan, Commander Air Operations Force of the Royal Malaysian Police, to commemorate the milestone. The AS355 pilots who have achieved 3,000 flying hours on the helicopters were also presented with the flying hours achievement badges, while the RMP's engineers were recognised for their effective and prudent contract management.
The Royal Malaysian Police's fleet of seven AS355 helicopters have been in service since the 1990s. The light twin, multi-role AS355 fleet is used for a wide range of police aviation missions. Together, the helicopters have flown 41,000 hours.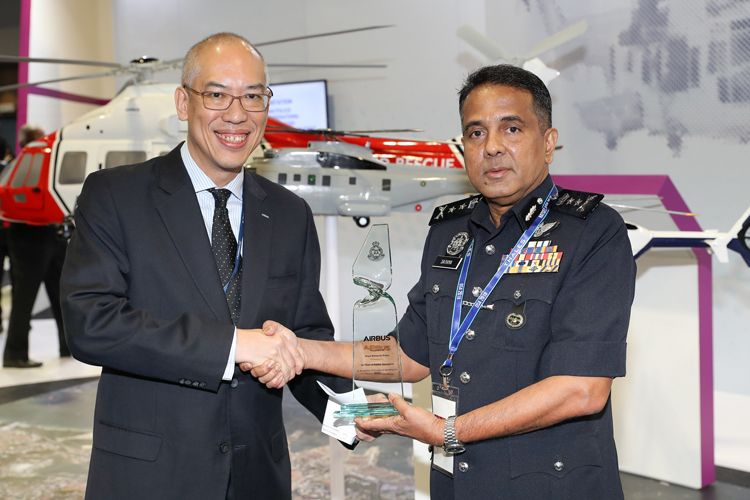 Raymond Lim, Airbus Head of Country Malaysia, presented Deputy Commissioner of Police Dato' S. Sathiya Seelan, Commander Air Operations Force of the Royal Malaysian Police, with a plaque to celebrate 25 years of AS355 helicopter operations in Malaysia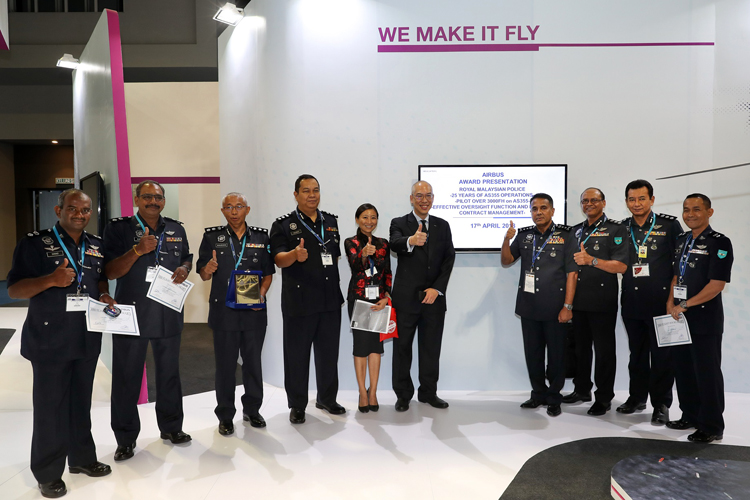 Thumbs up to the Royal Malaysian Police for 25 years of flying excellence with the AS355 helicopters and prudent contract management in Malaysia