Ideal for a range of Homeland Security (HLS) applications, the Lightline™ detects multiple threats, humans and vehicles, with an extremely low false alarm rate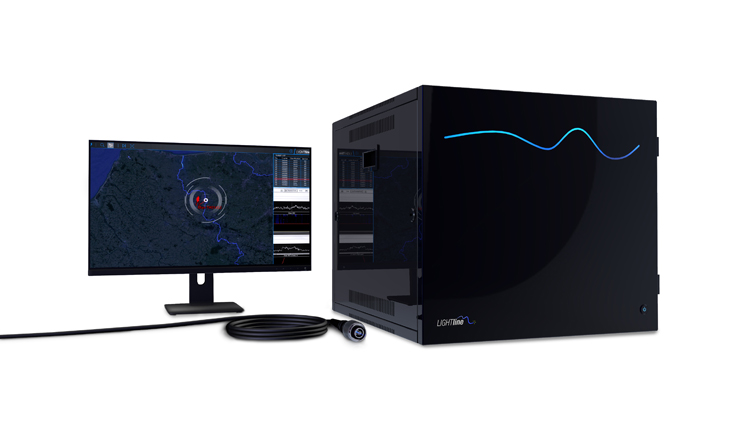 DSIT Solutions Ltd. – a leader in advanced fiber-optic sensing and sonar technologies for defense, commercial, energy, and homeland security markets – announced completion of the underground installation of its Lightlinefiber-optic-based border protection system along dozens of kilometers in two border areas in Europe.
According to Mr. Dan Ben-Dov, DSIT's VP Sales and Marketing, "One of the burning issues in Europe today is border protection. The ability to monitor and control long borders with a network of cameras is extremely challenging, even if there is a sophisticated and advanced command and control system.
"The system that we developed provides significant advantages for border protection. It can precisely determine if and from where a potential threat is approaching, and rotates the closest camera in that direction. Our system requires almost no maintenance or infrastructure and has an extremely low false alarm rate."
Developed in collaboration with Tel Aviv University, the Lightlineis a fiber-optic-based sensor solution for border protection and diverse HLS applications. Placed below ground, every movement near the protected area is detected, with its precise location displayed on a map.The solution is capable of accurately locating multiple simultaneous intrusions along the fiber, in real time. It has an intrusion detection accuracy of 2 meters (software selectable), as well as a footstep detection and classification, and a vehicle detection and classification range of dozensof meters from the fiber-optic cable.
The Lightlinedifferentiates between the movements of people and animals, and can determine the number of people and the types of vehicles that are approaching the border.Natural environment or non-relevant man-made noises are automatically filtered in real time by an advanced signal processing software, resulting in a very low false alarm rate.
Mr. Ben-Dovcontinued, "The system is already working and functioning exceptionally well in locating threats approaching the fence in its 2 locations in Europe."
The company will demonstrate Lightlineat its stand at Eurosatory 2018.