Yulista is a recognised industry leader in the modernisation and service life extension of rotary and fixed wing aircraft. YAI has extensive experience with both military and commercial aircraft. Jayant Baranwal, Editor-in-Chief, SP's M.A.I., in conversation with Joseph Parsley, Director Business Development, Yulista LLC.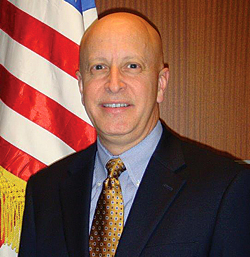 Jayant Baranwal (JB): History of Calista Corporation and its range of activities.
Joseph Parsley (Joseph): Calista is an Alaska Native Regional Corporation, established in 1971 as a means of creating economic opportunities for approximately 12,900 Alaska Native shareholders in south-west Alaska.
Calista Corporation owns more than 35 subsidiaries, providing a variety of services including rural camp services; heavy equipment sales, rental and service; both rural and urban construction including heavy civil and arctic construction; environmental remediation, range reclamation and natural resource development; ocean and shallow-draft river marine transportation; real estate investments; telecommunications, cyber security and cloud technology; full-service public relations and marketing; website development; military defence contracting; and much more. When you do business with Calista, you have access to a network of companies that are dedicated to delivering the highest quality services at the greatest value.
JB: Role the Government of Alaska in the establishment of the Corporation – do they continue to play the role in management?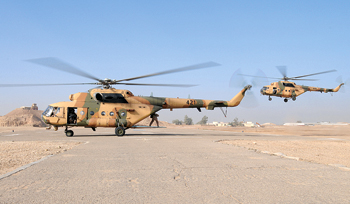 Mi-17 helicopters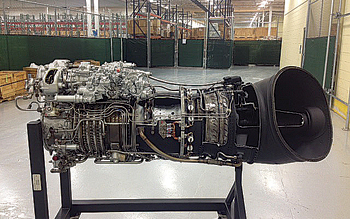 Mi-17 engine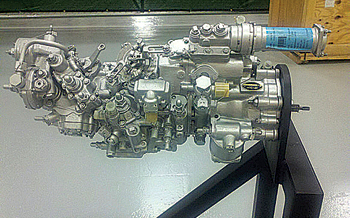 Mi-17 FCU engine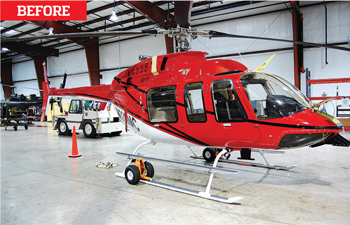 Bell 407 commercial version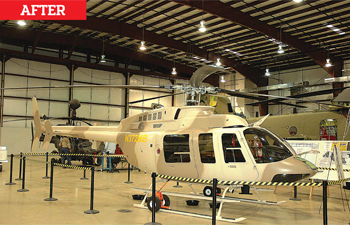 Upgraded for military applications
Joseph: In 1971, the landmark Alaska Native Claims Settlement Act (ANCSA) was signed, addressing the issue of Alaska Native land rights. ANCSA created 12 regional corporations and over 230 village corporations, which were established to receive money and manage lands on behalf of their shareholders. ANCSA required that in order for Alaska Natives to receive benefits from the settlement, they needed to enroll by submitting an application to the Bureau of Indian Affairs (BIA). The BIA then assigned which regional corporation an applicant would be enrolled in.
JB: Does the US Federal Government have any influence on or involvement in the affairs of Calista?
Joseph: The Small Business Administration's (SBA) Office of Government Contracting & Business Development works with federal agencies to award at least 23 per cent of all prime government contract dollars to small businesses and help federal agencies meet specific statutory goals for small disadvantaged businesses, women-owned small businesses (WOSB), service-disabled veteran-owned small businesses (SDVOSB), and small businesses that are located in historically underutilised business zones (HUBZ).
In addition, SBA's Business Development Program assists eligible socially and economically disadvantaged individuals in developing and growing their businesses through one-on-one counseling, training workshops, matchmaking opportunities with federal buyers, and other management and technical guidance.
JB: Nature and the extent of services Yulista Holding Family of Companies (YHL) provides in the aerospace and also the regular customers' base.
Joseph: Yulista Holding LLC provides professional management and business support services to the YHL family of companies: Chiulista Services Inc; Yulista Aviation Inc; Yulista Management Services Inc.; Y-Tech Services Inc; Tunista Services LLC; Yulista Integrated Solutions LLC; and Yulista Tactical Services LLC. Our resources and expertise in management oversight, technical services, finance, human resources, and administrative support provide stability to our innovative teams.
Our companies provide a wide range of services to both government and commercial clients. Our core services and support areas are aviation, ground, logistics, training, and base operations support. Within these core support areas, we perform aerospace engineering and test services, manufacturing and fabrication, system integration, training services, logistics services, and base and camp services.
Our clients are:
US Army, Navy, Marines, Coast Guard and Airforce.
US Departments of State, Homeland Security and Defense.
Civil Aviation Customers.
Foreign Military Customers: Honduras, Mexico, Canada, Chili, Columbia, Czech Republic, Germany, Netherlands, Sweden, Egypt, Morocco, Afghanistan, Bahrain, Iraq, Israel, Jordan, Kuwait, Pakistan, Qatar, Saudi Arabia, Turkey, UAE, Yemen, Indonesia, Japan, South Korea, Taiwan, Thailand and Australia.
JB: The major achievements of the Yulista family of companies.
Joseph: Our contract teams on the Prototype Integration Facility contract have been awarded numerous Army Top 10 Inventions Awards for our support on high-profile programmes such as A2C2S integration onto the Sikorsky Blackhawk platform.
JB: Would you like to elaborate on your role in Afghanistan and Iraq?
Joseph: Yulista provides contract field teams and aviation platform upgrades. Our recent work for Iraq included militarising a commercial Bell 407 and installing multiple component and armament upgrades. Our team delivered three aircraft and provided kits for over 10 aircraft.
JB: Key objectives of Yulista towards the domestic (US) and the international market.
Joseph: Yulista has built a strong presence in the small business communities in the United States. As with the domestic markets, we provide the same services to our international customers. Yulista performs the same large company services for the price of small businesses while maintaining high quality solutions and deliverables.
JB: Yulista Aviation has presence in Afghanistan, Iraq, Germany and Korea. Activities in these countries?
Joseph: Yulista provides contract field teams and representatives to provide training and modification assistance on multiple aviation and ground vehicle platforms.
JB: Which cargo helicopter Yulista Aviation has built a simulator for?
Joseph: CH-47F. Yulista provided PM Cargo the engineering, manufacturing and aviation integration facilities for five Build-to-Print CH-47 Transportable Flight Proficiency Simulator (TFPS) Systems. This hardware/system deliverable of a Department of Defense (DOD) Acquisition Category (ACAT) 1D major weapon system training support device is required to train army aviation/military pilots prior to deployment to wartime operations.
These simulators require a bill of material of over 2,000 line items, manufacturing and assembly of approximately 1,000 metal components, modification or manufacture of more than 500 wire harnesses and/or cable assemblies, and complex installation of electrical and mechanical components. These transportable simulators include an assortment of COTS (Commercial-off-the-Shelf) components, aircraft components, and state-of-the-art graphics. The seventh foreign military sales (FMS) unit is currently in production for the Australian Army.
JB: Services provided by Yulista Management Services Inc in the field of military and civil aviation as well as for the land and marine forces.
Joseph: Yulista provides engineering, manufacturing and fabrication, system integration and training for civil aviation, land and marine forces. Yulista is experienced in providing shelter and component upgrades for marine vehicles, including the MK-18. Yulista an industry leader in the modernisation and service life extension of military weapons systems, ground combat systems, ground sensor and surveillance systems, and associated ground support equipment. Yulista has a full range of capabilities to support around combat vehicles through modification and technology insertion. capabilities include design, prototyping, fabrication, integration, and sustainment.
Our civil aviation sector offers a full spectrum of services that includes hangar storage, fleet maintenance programmes, contract maintenance services and field support.
JB: What kind of aviation support is Yulista providing to the US Government?
Joseph: Yulista is a recognised industry leader in the modernisation and service life extension of rotary- and fixed-wing aircraft. YAI has extensive experience with both military and commercial aircraft. YAI is an FAA Part 145 Repair Station.
'We see numerous opportunities in the aircraft (rotarywing and fixed-wing) and combat vehicle (tracked and wheeled vehicle) modification and technology insertion markets'
Yulista has extensive experience in design, development, fabrication, assembly and integration of aviation modifications. YAI employs FAA licensed aircraft mechanics and electricians with specialties in wiring, sheet metal painting, component troubleshooting, and installation. YAI also has contact field teams for kit installation at remote locations.
JB: What kind of modifications does Yulista undertake on military platforms and how unique are the modifications?
Joseph:
Engine
Airframe
Communications
Survivability
Sensor Packages
Avionics Upgrades
Technology Insertion
Aircraft Reset
Prototype Development
Platform Integration
Electronics Upgrades
Test, Validation, Verification and Limited Production
Unit, Intermediate, and Depot Level Maintenance and Repair of both Rotary- and Fixed-Winged Aircraft
Reset and Preset Operations
Sustainment Solutions
Overhaul and Repairs
Scheduled/Unscheduled Maintenance
Phase Maintenance
Hangar Storage
Aircraft Refurbishments
Avionic Upgrades/Replacements
Ballistic Protection
Communication Upgrades/Integration
Corrosion Control and Prevention
Maintenance Stands and Ground Support Equipment
Paint & De-Paint Operations Support
JB: Little bit about the Yulista's global plans. Does the company set up service support facilities in countries other than the US?
Joseph: Our current plans are focused on the Middle East, India and the Far East. We intend to penetrate these markets by establishing in-country global partnerships.
JB: What possibilities do you intend to see in India?
Joseph: We see numerous opportunities in the aircraft (rotary-wing and fixed-wing) and combat vehicle (tracked and wheeled vehicle) modification and technology insertion markets.
JB: Will Yulista bring the finest state-of-the-art solutions to India? Any scope of embargo if at all from US side?
Joseph: Yulista will support industrial development with the latest state-of-the-art manufacturing and fabrication processes. We don't see any issues with US embargos.
JB: Militarily, what are the offerings Yulista may like to pursue in India?
Joseph: Rotary-wing, fixed-wing and ground vehicle modifications and technology insertion.
JB: Are your solutions confined to equipments manufactured in US only or can cover those which are of Russian origin?
Joseph: We can also do modifications and technology insertions on Russian and European rotary-wing and fixed-winged aircraft.
JB: Will Yulista have any kind of specific solutions for civil aviation fronts too?
Joseph: Our primary focus will be supporting India's military services with our in-country global partner(s). However, our capabilities can be readily applied to the private aircraft modifications and technology insertion market.
JB: In homeland security, what are the services provided by Yulista?
Joseph: Again, a majority of our homeland security services are centred around aircraft and ground vehicle modification and technology insertion solutions.